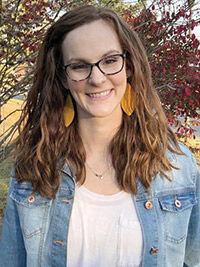 To Whom It May Concern,
It appears that there must be some kind of glitch in your system which submitted my application to multiple job postings, none of which did I intend to apply for. I applied for the role of Mother, but, unbeknownst to me, my resume must have been submitted to several other job postings such as Teacher, Tech Support, Custodian, Cafeteria Aid, Reading Specialist, Recess Monitor, School Nurse, and Before and After Care Teacher. I am quite sure that this was a mistake.
Even though I am qualified for each of these positions, it was not my intention to apply for them. Furthermore, I'm not even entirely sure how I was hired for them, as there was no interview conducted prior to acquiring these roles. 
I thought you should also know that I have talked to several of my coworkers in the field, and it appears that this mistake has been made on a global scale. It seems to be a general consensus among all of the employees that, although we are highly competent and have excellent work ethics, the job requirements for all of these positions demand a full-time employee, not just one for all of them simultaneously. The workload is simply unbearable, and is causing each of us to fail miserably due to the multitude of the demands.
In addition to the stifling workload, I would like to report a mishap which has left us without any regularly scheduled breaks. It appears that our schedules require us to be on call at all hours of the day and night, with no set time to clock out on the weekends either. 
In my house, there is a gentleman who helps work the evening and weekend shifts, and he has done an outstanding job of helping chip away at the ever-mounting task list. However, given the fact that he is working a separate full-time job, he simply does not have the capacity to take on more at home given the stress and strain of his day job.
Finally, I have noticed that you must not have the correct routing number for my paycheck, as I have yet to receive any compensation to date. Furthermore, I am unaware of any type of acknowledgment for my absorption of all of these additional responsibilities, but I would at the very least settle for less hostility from the children.
I greatly value all of these jobs, and I believe they all are integral to the success of the children. However, given the added weight and anxiety that the pandemic has caused, I do not believe that I am the best candidate for all of these roles at this time. If you could please direct me to the correct person to whom I can send my letter of resignation, I would be incredibly grateful. Thank you so much for your time.
Sincerely,
One Exhausted Mother