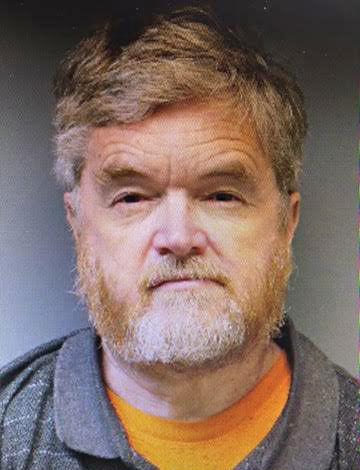 A week shy of the 11-year anniversary of the Kirkwood City Hall shootings that left six people dead, a Rock Hill man threatened a similar attack on Webster Groves city employees.
Thomas L. Hobbs, 62, of the 9900 block of Boulder Court, was charged Feb. 4, with a misdemeanor for making a terrorist threat after sending a written statement to a local media organization about there being "another Cookie Thornton situation" at Webster Groves City Hall. He is being held on $5,000 cash-only bond. No attorney is listed for Hobbs in online court records.
Hobbs was referring to Charles "Cookie" Thornton, who on Feb. 7, 2008, forced his way into the Kirkwood City Council chambers and opened fire, killing two council members, two police officers, the public works director and shooting the mayor, who died seven months later. A reporter was also shot and wounded.
In the email Hobbs sent to St. Louis TV station KSDK/Channel 5 on Jan. 31, he said he didn't want his construction dispute with the city of Webster Groves to "end badly like what Cookie Thornton did at Kirkwood City Hall."
KSDK shared the email with the Webster Groves Police Department because of the violent nature of the threat. Webster Groves City Hall did not shut down because of the threat, according to Lt. Andy Miller with the Webster Groves Police Department.
Miller said to his knowledge, Hobbs has not had a presence at Webster Groves City Hall, but he has "pending housing code enforcement violations." He said he could not elaborate until those have been litigated.
Although Hobbs' address is listed in Rock Hill in court documents, Miller said "the pending violations are for a residence that is in the city of Webster Groves."
Court records show Hobbs was arrested in Rock Hill and charged with a felony for first-degree property damage in 2014. He pleaded guilty and was sentenced to five years in jail, but was put on supervised probation instead.
Hobbs' Facebook profile says he graduated from Webster Groves High School in 1975.