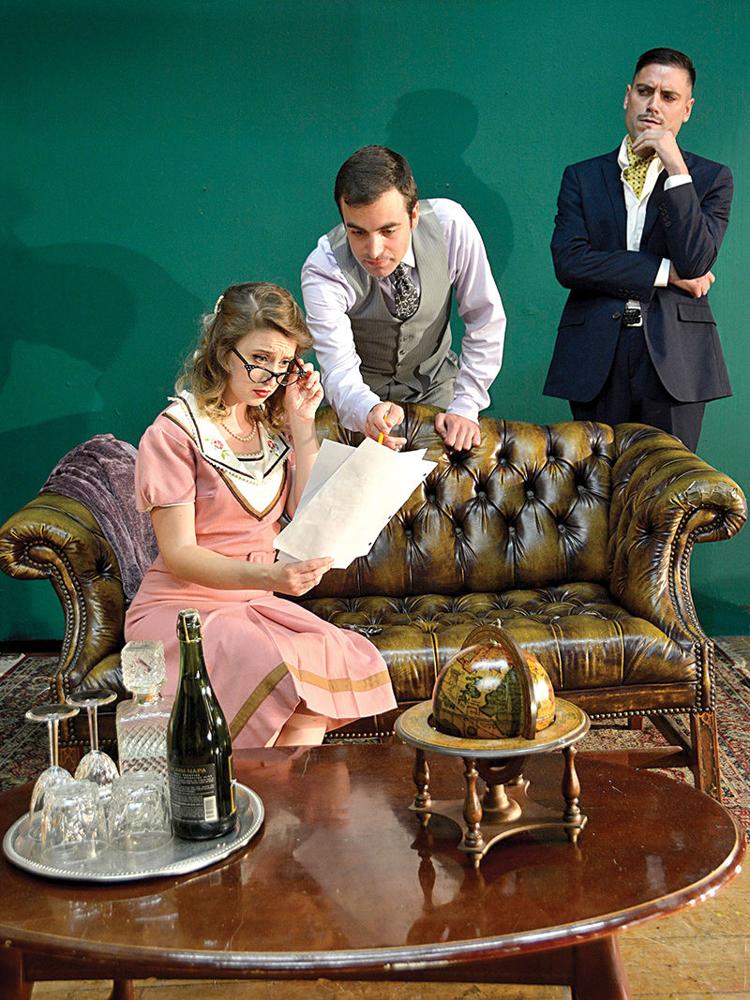 The Theatre Guild of Webster Groves opens its 2019-2020 season with "The Musical Comedy Murders of 1940," running Sept. 6-8 and 12-15.
The show is set after a recent Broadway flop, in which three chorus girls were murdered by the mysterious "Stage Door Slasher." When the creative team responsible for the show assembles for a backer's audition of their new show at a Westchester estate, they discover the house replete with sliding panels, secret passageways and a German maid who is apparently four different people — all of which figure diabolically in the comic mayhem that follows when the infamous "slasher" strikes again.
Tickets are not available in advance and can be purchased at the door for cash or check; $15 regular price, $12 for seniors and students. Shows are at 8 p.m. with the exception of sundays, which are at 2 p.m.
All showings are held at the Theatre Guild of Webster Groves, 517 Theatre Lane. The building is not wheelchair accessible.
For more information, visit www.theatreguildwg.org.