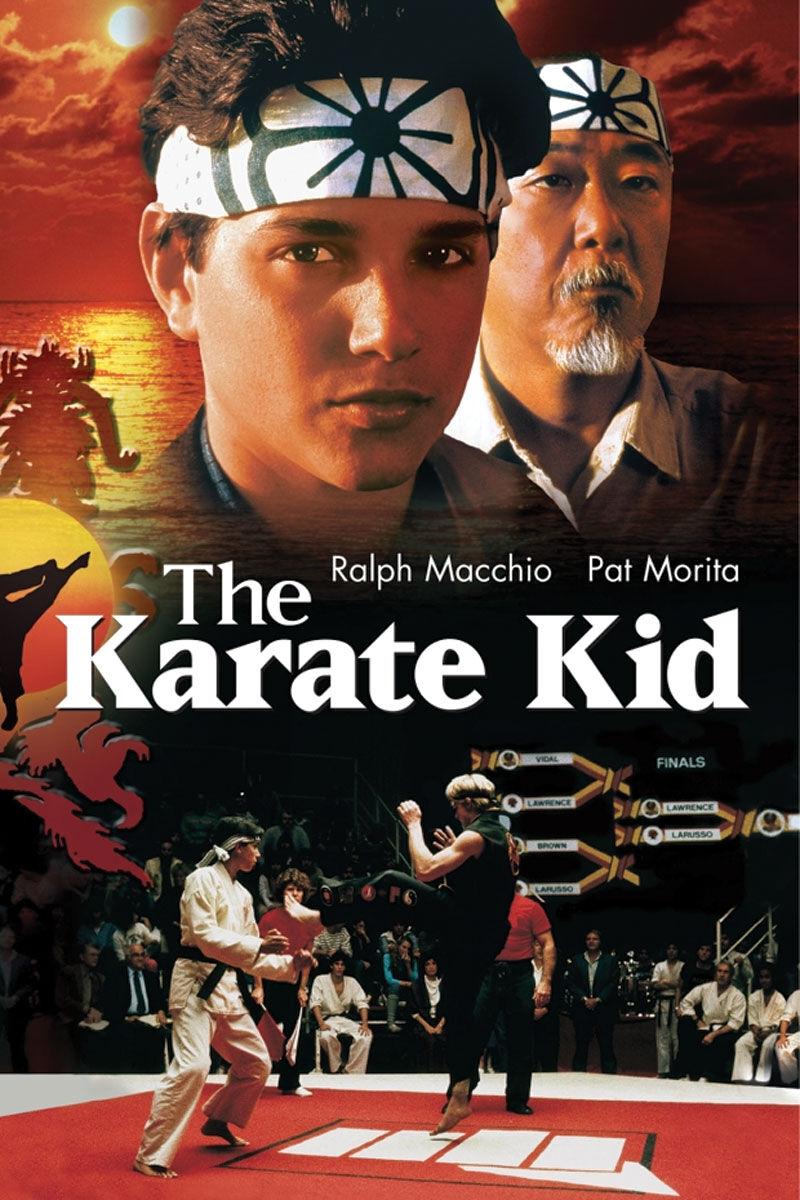 Cue up Mr. Miyagi's iconic smile and approving nod – Stages St. Louis will present St. Louis' very first, pre-Broadway engagement by hosting the tryout production for "The Karate Kid, The Musical" at the Kirkwood Performing Arts Center during summer 2022. 
The musical is based on the 1984 Columbia Pictures hit movie and martial arts drama. The plot was a semi-autobiographical story based on the life of its screenwriter Robert Mark Kamen. 
The film launched a multimedia franchise that spans three sequels, a remake, the television series "Cobra Kai," an animated series, video games and merchandise. The book of the musical also is written by Kamen.
"We're truly honored to be squarely between the crossroads of Tokyo and New York City and telling this universal story of understanding and acceptance," Stages Executive Producer Jack Lane said. "We cannot think of a better show to help launch Stages and the St. Louis region as a brand-new pre-Broadway tryout destination. It's an extremely strong script and marvelous score.
"We've never had a performance center in St. Louis to handle a Broadway tryout, and they typically went to cities like Chicago, San Diego, Los Angeles or Boston," he continued. "Now, we can host Broadway-caliber theater. I hope it's just the beginning for St. Louis."
Lane said the groundwork for hosting such a precedent-setting show started a couple of years ago when discussions progressed regarding the $24 million Kirkwood Performing Arts Center, and in earnest, more than seven months ago.
He explained it took seven months of Zoom discussions, sharing a virtual tour of the KPAC, trips to New York and a critical, top-secret three-day, hands-on visit about three months ago from co-producer and Gorgeous Entertainment President Kumiko Yoshii and her team. It's also important to note that Lane is a native New Yorker who forged outstanding connections to St. Louis during his 35 years of heading up Stages. 
"This all came from relationships based in trust, which turned into friendships, and then partnerships on behalf of the performance," said Lane. "It's a big coup, and it's really about the entire St. Louis community."
The pre-Broadway engagement will assemble 40-plus artists from around the world to the St. Louis region, including a creative team full of award-winners such as Japanese director Amon Miyamoto, MTV VMA nominees Keone and Mari Madrid on choreography, Tony and two-time Emmy Award winner Derek McLane on set design, Ayako Maeda on costume design, two-time Tony Award winner Bradley King on lighting design, two-time Tony Award winner Kai Harada on sound design with orchestrations by Outer Critics Circle Award winner John Clancy, and music direction and arrangements by Andrew Resnick.
What's In The Works
Performances for the musical will occur May 25 through June 26, 2022, in the Kirkwood Performing Arts Center's Ross Family Theater. The new center's innovative 525-seat design and state-of-the-art facilities, with a grand opening held in mid-July at 210 E. Monroe Ave., is believed to have propelled Kirkwood into the leading spot for pre-Broadway events.
Yoshii was convinced in all facets offered by the Gateway City after seeing Stages' administrative, academy, rehearsal and design locations in Chesterfield and Crestwood, in addition to the actual center, according to Lane.
"She's an amazing, determined person. This musical is her baby," he added.
Immediately after the world premiere location announcement, Lane said the Stages staff received calls requesting tickets from around the globe. 
"What's ahead is daunting, but the next steps are to have a workshop production during September in New York. There will be no costumes, no lights — just focusing on the dialogue and songs. Then, there'll be an Oct. 1 industry performance, not open to the public," said Lane. 
By January, he said the Karate Kid team will come to St. Louis, with auditions occurring in February.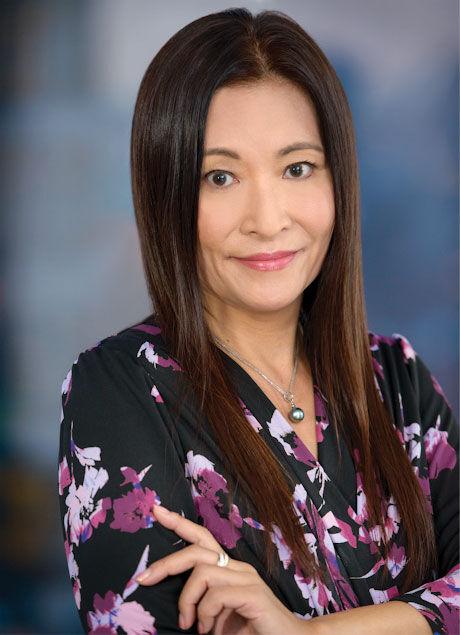 "All the creatives will be here in St. Louis for three months, including translators, for a residency of sorts, for a long rehearsal period," he said. 
Tryout performances are deliberate stagings of theatrical productions at out-of-town venues for evaluation and possible revisions before final productions. Lane said tryout audiences for pre-Broadway performances are vital for gathering opinions and fine-tuning new performances. 
"Listen to their voices — they will tell us what's working and what to adjust," he added. 
Lane said he's most looking forward to being in the same room during this entire creative process. 
"I'm in awe of being with people who are at the top of their craft," he said. "I will have input as it's all being created, and being around that energy, that aura, will be incredible."
Lane said he will be reaching out to many locals such as working with Explore St. Louis to establish committees. 
"This is a community event, not just a performance," he said. "It's a Team St. Louis project. We'll need lots of volunteers pulling together to embrace this project."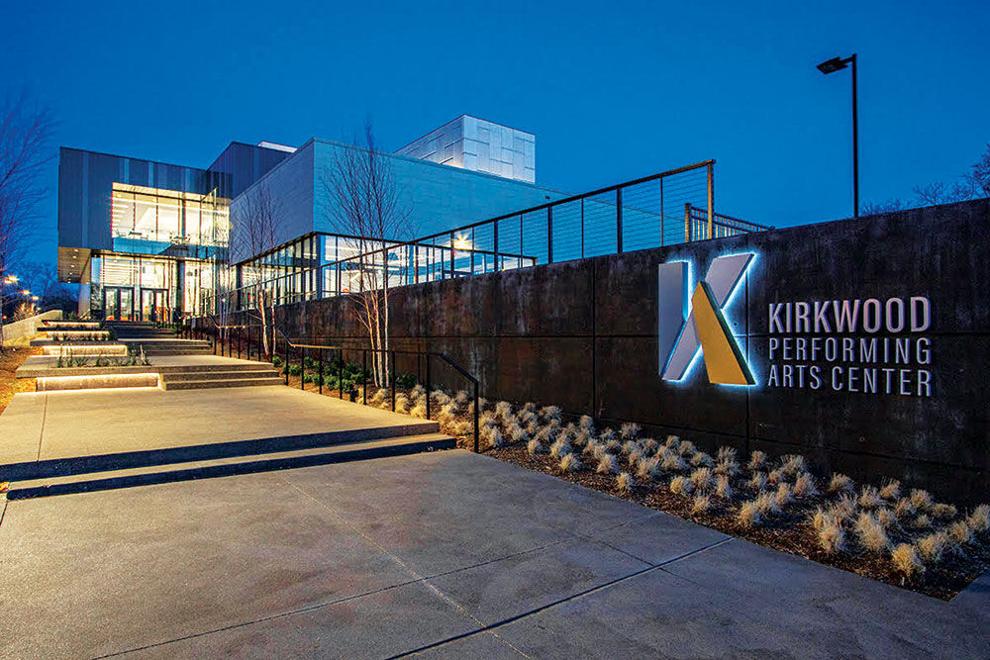 Kudos For Kirkwood
Kirkwood Mayor Tim Griffin said everyone involved with building the Kirkwood Performing Arts Center believed great things would result. 
"This is B-I-G! It's one of the most amazing things to happen to us in a long time," Griffin said. "As a city, we will do whatever we can to make it as successful as it can be."
He added: "Having a pre-Broadway premiere at our performing arts center is incredible, and it hopefully will be the start of many more. Jack Lane with Stages St. Louis has been a great partner in helping make this happen for our community. This announcement signals that the Kirkwood Performing Arts Center is now on the map!"
Griffin said this development is a wonderful opportunity to showcase the Kirkwood Performing Arts Center, as well as what Kirkwood offers as a city. 
"We did a good and right thing by building the center in the way we did, as both a venue for different types of entertainment and as an economic driver," the mayor said. "It will bring people normally not in Kirkwood to our restaurants and stores. As they become familiar with Kirkwood, it will have positive impacts on the community's revenue, businesses, sales taxes and potential redevelopment."
Kirkwood Performing Arts Center General Manager Rick Duplissie said this tryout musical is a wonderful way to "set the stage" for what's to come from the visibility and expansion of the center's footprint, after finishing and opening the center safely during a complex, difficult pandemic. 
"It's hard not to take a step back to realize this is darn neat. It's exciting to be part of something that's as dynamic off stage as it is onstage," he said, indicating that he's enthused about the synergy between the script and music. 
Duplissie confirmed the flexibility of the center's space will be used in creative ways to support this musical's process and production.
"When Kumiko saw the center, she confirmed our feelings about building it from the ground up to host and handle the magnitude of these types of performances. She said it was a lovely space and that she'd like to create here. It was nice to get validation from the industry's elite," he added. 
Duplissie, who has worked in theater since he was 17 years old, said credit should be given to the Kirkwood Performing Arts Center forebearers who had the insight and foresight to design such a prominent foundational entertainment center.
"From the moment of walking into the center's lobby, it has a 'wow' factor. This upcoming musical indicates it's worth all the time and extra effort taken for the center," he concluded. 
For updates about "The Karate Kid, The Musical" or to purchase tickets, visit StagesStLouis.org.