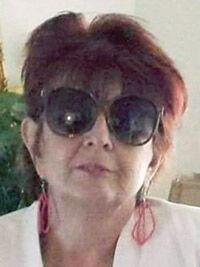 The family of a woman who was murdered more than two years ago in Meacham Park is grateful to Kirkwood detectives for continuing to pursue the case, which led to the recent arrests of two people connected to the killing.
James M. Cohen, 34, has been charged with first-degree murder and armed criminal action in the fatal shooting of Karen Arnold on Dec. 5, 2018. Cohen, who is being  held without bond, was charged Feb. 22, but records in the case were sealed until last week.
Wayne H. Rogers, 25, who allegedly helped Cohen and two other men flee from Arnold's apartment after the killing, is facing a felony for hindering the prosecution of a murder case. He was charged March 26 and is currently being held on $20,000 bond. Both Cohen and Rogers have prior criminal convictions.
Arnold, 64, was found shot to death in the front room of her Stonecrest apartment in the 1200 block of Rockridge Place in Kirkwood's Meacham Park neighborhood. A friend of hers found the back door of her apartment kicked in and Arnold dead inside. Court documents do not indicate a motive. She had five children and 15 grandchildren.
"It's been over two years, and unfortunately, the vast majority of homicides in the St. Louis region go unsolved," said Arnold's son, Umar Lee. "Our family is thankful that Kirkwood law enforcement officers didn't give up on the case and continued to work to find those responsible."
The Kirkwood Police Department has not yet said whether additional suspects may be charged, but Arnold's family hopes everyone involved in her death will be brought to justice.
"I hope the right people are charged and I hope for the right outcome, which is a very severe punishment for a very heinous crime," Lee said. "There's a limited amount of justice you can get from the criminal justice system, but any is better than none at all."
Charging documents allege that Cohen, along with two other men who are named in court documents but have not yet been charged, made plans to kill Arnold. Cohen did surveillance at Arnold's apartment the day before she was killed, according to the probable cause statement filed with the case. On the day Arnold was murdered, Cohen and the other men bought stocking masks and gloves at a Walmart, then drove to her apartment and got out of the car with guns, the statement says. 
The men then entered Arnold's apartment and shot her, Kirkwood Police Department Detective Steven Urbeck wrote in the probable cause statement filed with the charges against Cohen. Urbeck noted that a witness has identified the defendants as Arnold's killers.
The men then fled to Poplar Bluff, Missouri, and Rogers now  faces charges for driving them there. The charging documents say Rogers provided the defendants in the homicide with transportation by driving them to Arnold's residence and then away from the scene to help them avoid discovery or apprehension. He admitted to committing the offense, according to court documents.
One Family, Three Tragedies
Arnold's death marks the third time her family has been shattered by gun violence.
At the time of her killing, Arnold's family believed her death was directly related to the 2017 murder of her 19-year-old grandson, Shelbyon Polk. He was found shot to death on Thanksgiving Day in 2017 on Burd Street in the city of St. Louis.
The night before Arnold was killed, she feared for her safety because she had recently gone to police with information she believed would lead to her grandson's killer, her brother Bill Arnold told the Times in 2018.
Earlier this week, Bill Arnold said he still believes his sister's death is connected to her meeting with police about her grandson's murder just two days before she was killed.
Two years prior to her grandson's death, his father, 35-year-old Shelby Polk, was shot and killed outside of Cuz's bar in Soulard in July 2015. The family does not believe there's any connection between Polk's death and his son's murder or Arnold's killing. The murders of Shelby Polk and Shelbyon Polk remain unsolved.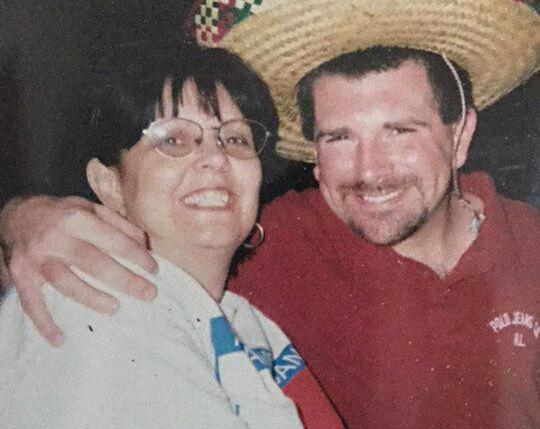 "Her Life Had Value"
The suspects connected to Karen Arnold's death, Cohen and Rogers, have both faced prior criminal charges.
Cohen's history includes convictions for possession and distribution of a controlled substance in 2016 and 2017, as well as resisting arrest in 2020, according to court records. His residence is listed in the 3500 block of Joe Court in St. John.
Rogers was charged with possession of a controlled substance, unlawful possession of a firearm, unlawful use of a weapon and resisting arrest in 2019. He was convicted of robbery in 2013. His residence is listed in the 2800 block of Franklin Avenue in St. Louis.
"I'm just praying that justice will be served," Bill Arnold said, adding his personal thanks to the Kirkwood Police Department.
Lee echoed that sentiment, noting his mom was someone who loved to help others.
"Murder should not be routine. It should not be regular news, but unfortunately, it is," he said. "Each human life taken has value, and her life had value. She was a unique person, and she lived a unique life. She helped a lot of people and a lot of people loved her."