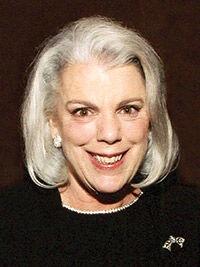 Barnett, Susan. "I'm happy the way I am. I have my friends and family, and that's the way it's going to stay." —George Hendrick, St. Louis Cardinal
Life is a path, weaving up, down, and around as we circle the sun. For 74 of those orbits, Susan Barnett (nee Braun) was a fixture in so many lives, from St. Louis to Washington D.C., Boston to Dallas, and beyond. Her life was filled with the joys she treasured most: lunches with friends and family; listening to the sweet sounds of her Cardinals; raising two strong, resilient, and powerful daughters; and doting on her six grandchildren as they streamed through her home. 
Susan, or Susie to many, was greatly loved by her daughters Regan (Kyle) Flaherty and Lee Barnett Cravens, who continue their deep commitment to family and friends because of their Mom. This love continued unabated with each grandchild, who called her Oma: Conor Flaherty (15); Nolan Flaherty (12); Braeden Flaherty (9); Rory Flaherty (5); Jack Cravens (10); and Samantha Cravens (6). Susan is loved deeply by her sisters Carol (Lee) Placio and Barbara (George) Clements, along with their children, who had the wonderful honor to call her Aunt Susie.
Then there are the multitude of friends from Holy Redeemer, Villa Duchesne, Marymount, GW, and her many years teaching at Visitation Academy. She was always ready to engage in spirited conversation, lend a helping hand, or just sit with you and watch whatever sporting event happened to be on at the moment. Susan leaves behind a rich legacy in what makes the community of St. Louis such a wonderful place; family, friends, and beating the Cubs as often as it takes.
Visitation will be held on Saturday, June 19, from 9 a.m. until time of Memorial Mass at 10 a.m. at St. Mary Magdalen Catholic Church, 2618 Brentwood Blvd., Brentwood, MO 63144. Interment was private at Resurrection Cemetery. In lieu of flowers, please consider a memorial to: The Arthritis Foundation, https://www.arthritis.org/honor-memorial-form. Arrangements by Bopp Chapel.