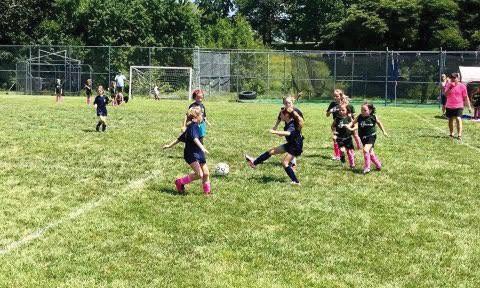 More than 1,800 athletes on 120 teams recently competed in the annual Streib Company Soccer Classic, held Aug. 11-21, in Shrewsbury. 
The tournament primarily consists of Catholic Youth Council teams, which include student athletes from both private and public schools. The tournament hosts first through eighth grade teams.
Created by several Shrewsbury families, the tournament started in 1991 as the St. Michael's Soccer Tournament. As it grew into a larger event, it  garnered sponsorship from residents and businesses, becoming a fundraiser for youth athletics. The tournament raised more than $10,000 this year, with the money going to the St. Michaels Athletic Association for children's uniforms, league fees, field fees and parish upkeep.
Tom Streib, lifelong Shrewsbury resident and owner of Streib Company, became the title sponsor several years ago and the tournament has been known as the Streib Company Soccer Classic ever since.
"Every year it brings the town together for one last hoorah before school starts, and we hope to have another 30 years of success," said John Odenwald, director of the tournament.
Winners
•  8th Grade Boys: First place, Holy Infant; Second place, Holy Redeemer
•  8th Grade Girls: First place, St. Gabriel; Second place, Mary Queen of Peace
•  7th Grade Boys: First place, St. Gabriel; Second place, St. Peters
•  7th Grade Girls: First place, St. Margaret of Scotland; Second place, Holy Redeemer
•  6th Grade Boys: First place, Holy Redeemer; Second place, Assumption
•  6th Grade Girls: First place, Mary Queen of Peace; Second place, St. Paul (Fenton)
•  5th Grade Boys: First place, Holy Redeemer; Second place, St. Gerard
•  5th Grade Girls: First place, Holy Redeemer; Second place, Mary Queen of Peace
•  4th Grade Boys: First place, Holy Redeemer; Second place, St. Michaels
•  4th Grade Girls: First place, Holy Redeemer; Second place, Annunciation