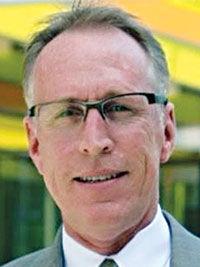 McAlevey, Steven James "Mac," a long-time resident of Webster Groves, Missouri, died on July 19, 2021, following a long battle with cancer. He was 59 years old.
Born and raised in St. Louis and graduated from Missouri State University in 1985, Steve spent the majority of his career in the business improvement industry, including 11 years with Maritz Inc. and 10 years with Meridian Enterprises in various account management and sales positions. He always considered his time with Maritz to be the most rewarding years of his career. Prior to retiring early for health reasons, he served as director of sales, marketing and business development for a division of St. Louis-based Centene Corporation. Following his retirement, he served as a consultant, specializing in helping small businesses and start-ups.
Steve is survived by his wife —  his "Irish girl" and best friend — Terrie (Sullivan) McAlevey; daughter Casey (Rob) Lasky of Lee's Summit, Missouri; grandchildren Vivian, Nolan and Amelia; sister Susan (Jerry) Huckfeldt of St. Louis; nephew and great nephew, as well as two dozen Irish cousins.
Steve was an avid world traveler, fortunate to have visited numerous countries across six continents. He was also a passionate watercolor and oil pencil artist. Among his greatest accomplishments, however, was as co-founder of WGThrive, a business incubator for high school students at Webster Groves High School, designed as a hands-on, experiential learning process to provide students critical business and professional skills.
In lieu of flowers, tax-deductible memorial donations may be directed to the WGThrive Incubator program via www.wgsdfoundation.org. (Please include "THRIVE" in message.)