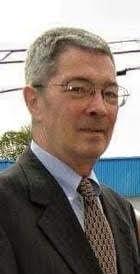 Walsh, Stephen D., age 78, of Glen Allen, Virginia, died Tuesday, Aug. 18, 2020, after a long illness. Steve was born on Sept. 2, 1941, and raised in Kirkwood, Missouri, and is the son of Judge John and Lucy Ann (Hogan) Walsh. He graduated from St. Mary's University in San Antonio. He served in the Peace Corps after college.
Steve is predeceased by his wife Judy (DeMello) of 45 years. Stephen is survived by his four children: Kevin (Gretchen) of Norwich, New York; Sarah of Chicago, Illinois; Timothy of Richmond, Virgina; and Brian (Kristy) of Charlotte, North Carolina; and by his five grandchildren: Jake, Drew, Parker, Abby and Jack. He is also survived by a sister, Katharine Perkins; and brother, Martin (Jill) Walsh; both of St. Louis, Missouri. Plus many cousins, aunts, uncles, nieces, nephews, in-laws and friends. He is predeceased by a brother, John (Rita), and sister, Lucy.
In lieu of flowers, donations can be made to The Salvation Army or Peace Corps. A memorial service will be held in Falmouth, Massachusetts, at a later date.
Falmouth is where Steve and Judy were married.