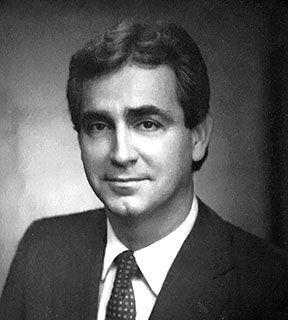 Thawley, Stanley Earl of Kirkwood, born in Jacksonville, Texas, May 23, 1943, died Jan. 22, 2019.
He was preceded in death by his parents, Elbert John Thawley and Lillie Rose Stark Thawley, and brother John Thawley II. He is survived by wife Betty; sons David and Mark (wife Mary); grandchildren Ben, Sam and Sophie Thawley; and nephew John Thawley III.
His father was a member of Byrd's first Antarctica Expedition. Stan lived in Jacksonville, Texas, moved to Austin, Texas, after eighth grade, attended University Junior High, SF Austin High School and University of Texas, graduating with honors from University of Texas Medical Branch in Galveston.
He married Betty Sue Appenbrink in 1967. He was a surgical intern at Parkland Hospital in Dallas and served two years in the Air Force in Lubbock, Texas, moving to St. Louis for ENT residency at Barnes Hospital. For the remainder of his career he remained on the faculty of the Otolaryngology Department of Washington University Medical School, taught residents, published papers and a two-volume head and neck tumor textbook.
He was a longtime secretary treasurer of St. Louis ENT club; worked with Dr. Joseph Ogura in the area of head and neck tumors, and later specialized in ENT allergy and sinus surgery. For many years he had ENT clinics at Madison County in Fredericktown. He always said those clinics were his favorite day. He had a Farmington office for many years.
He was active at Webster Hills United Methodist Church, serving as a leader in the Contemporary Class. Late in life he learned to play the violin and Appalachian and hammered dulcimers. He enjoyed taking lessons and attending workshops. He wrote and published poems and valued immensely the influence of poetry on his life.
Service: Saturday, Jan. 26, 2 p.m., at Webster Hills United Methodist Church, followed by a reception at the church.