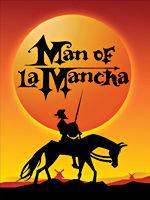 STAGES St. Louis finishes its 2019 season with a romantic and inspiring musical adventure, "Man of LaMancha," opening Friday, Sept. 6 on the Robert G. Reim Theatre stage, 111 S. Geyer Rd.
"Man of LaMancha" tells the epic story of seventeenth-century author Miguel de Cervantes and his immortal literary creation Don Quixote. This poignant tale of heartbreak and triumph features a lushly melodic score that includes the rapturous "Dulcinea" and the classic Broadway anthem which dares us all to dream, "The Impossible Dream."
"Man of LaMancha" runs through Oct. 6. For tickets and showtimes, visit www.stagesstlouis.org/Home/Shows/Man-of-La-Mancha.