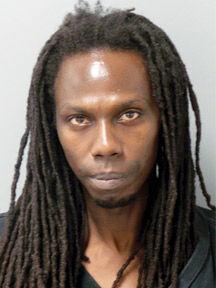 A St. Louis man is facing charges after breaking into Kirkwood High School in late September.
The Kirkwood Police Department on Sept. 27 responded to Kirkwood High School after receiving multiple alarms from inside the building. As officers were checking the inside of the school, they discovered a man inside. 
After a brief foot pursuit, the man was apprehended and identified as Kevin Morris, 38. According to court documents, a search of the building revealed extensive damage to several doors that will need replacing. Officers also observed extensive damage to a safe, and numerous items missing from the school resource store, which were stacked near an office door.
Police say Morris admitted he entered Kirkwood High School to steal property. He was arrested and charged with attempted theft of over $750 worth of items, second-degree burglary and first-degree property damage.
The St. Louis County Prosecuting Attorney's Office issued a $25,000 cash-only bond for Morris.