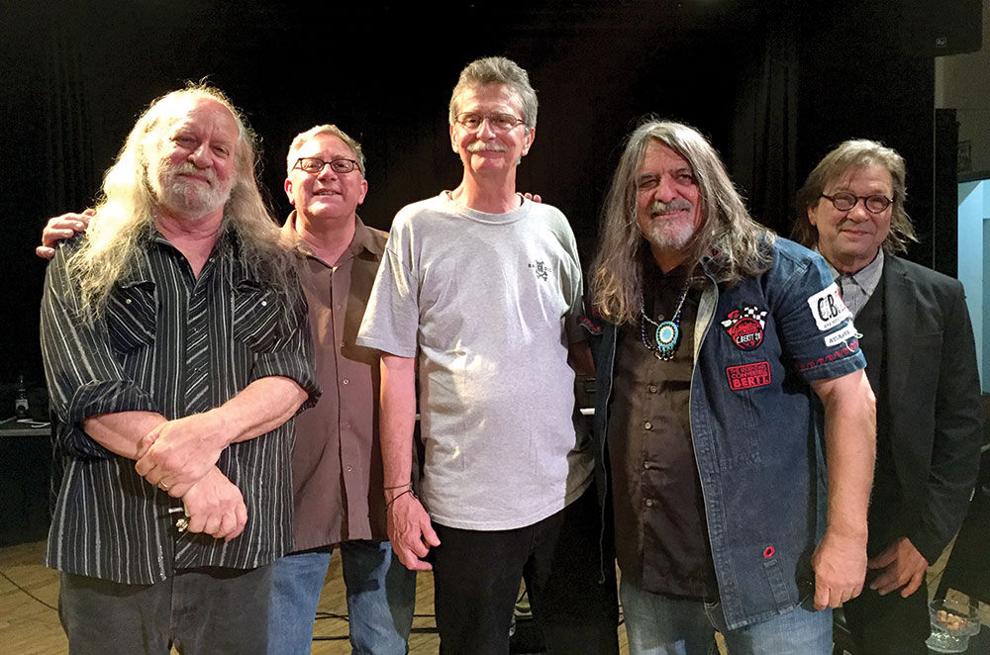 Webster Groves music man Steve St. Cyr opens up the 2023 season of Songbird Café on Jan. 25 at The Focal Point in Maplewood. He's been bringing a bit of Nashville to St. Louis for more than a decade, and has never been in a bind for homegrown talent.
"St. Louis is a fine music town," said St. Cyr. "Anyone who has taken in the "St. Louis Sound" exhibit at our history museum knows the music tradition we have here. St. Louis has a great history and a promising future."
St. Cyr has a special formula for the Songbird Café experience. He books folksy artists who write and play their own music in an intimate concert venue. They're invited to talk and play their own creations, do some covers, and note one special song they wish they had written.
"I got the idea for Songbird from visiting the Bluebird Café in Nashville, another fine music town," St. Cyr said, smiling. "That music venue was recommended to me years ago and my wife, Susie, and I have been to the Bluebird 25 or 30 times since.
"The Bluebird listening experience just grabbed me," added St. Cyr. "The storytelling, the close-up experience where you can see the musicians' faces, it all makes memories. It's a place where musicians go to see and be seen."
Among the talents that have landed at Nashville's Bluebird at one time or another include Vince Gill, Kathy Mattea, Keith Urban, Taylor Swift and Lady A. The Songbird Café can't boast those national names, but St. Cyr can talk up local notables.
The music lineup for the Songbird Café has included talent from Salt of the Earth, the Bottle Rockets, Bruiser Queen, Emily Wallace, Fairchild, Pokey LaFarge, and maybe a refugee or two from groups like the Ozark Mountain Daredevils.
"We only book musicians who know what they're doing and have a track record of performance experience," said St. Cyr. "They have to have written and sung music without engineering, and they also have to be willing to do some honest storytelling."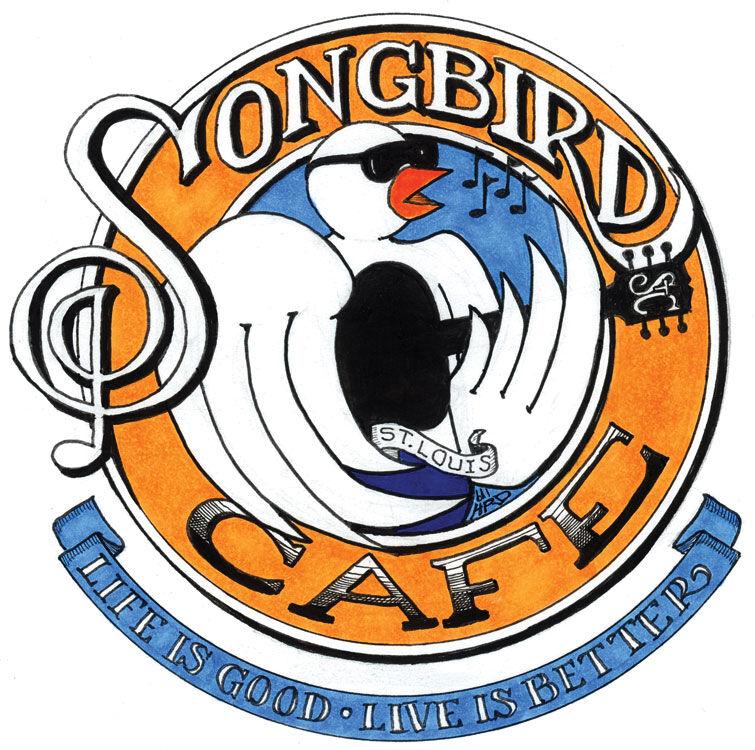 Storytelling At Focal Point
Audiences have many memorable story gems to savor from taking in performances at Songbird Café. Among those tales:
• Nashville veteran Rodney Crowell talking about the time Jerry Jeff Walker tried to steal his dog, "Banjo," and spirit the pup through an airport in his saddle bag. 
• Tommy Womack relating his personal experiences that inspired the song, "Camping on Acid." His encounters in the great outdoors include a raging cacophony of crickets closing in on him.
• Bill Chambers introducing his song, "Drifting South," by recalling a 72-hour drive delivering his parents from Sydney, Australia, to a humble hamlet miles and miles away through the Outback.
"I used to enjoy going to bars and clubs to scout talent and hear their stories," said St. Cyr. "What's happening now is that all the musicians have learned to post and promote their work on YouTube and Spotify.
"It's useful to scout talent on the web," added St. Cyr. "But what you come to realize is that people who do well on the internet are not always the best artists who can relate to people in an intimate setting."
St. Cyr and his wife, Suzie, a Kirkwood High School graduate, have made Songbird Café a joint venture, whether it's scouting talent or hawking merchandise. Musicians often depend on sales of their merchandise for revenue at their concert performances.
Merch can consist of noteworthy mugs, key chains, compact discs — or maybe even a "Camping on Acid" T-shirt.  
Growing Up In Kirkwood
St. Cyr is a 1966 graduate of Kirkwood High School. As a youngster, he rode his bike to the Mel Bay Music Store on Jefferson in Kirkwood. He bought 45 rpm vinyls from a nearby record shop, then got a guitar and a Mel Bay music instruction book.
"I was not destined to be a musician myself," said St. Cyr. "And I was not primarily interested in hard rock like the Rolling Stones or Led Zeppelin type stuff. I was attracted to a softer kind of sound — New Christy Minstrels, Kingston Trio, some of the Beatles' songs."
St. Cyr remained loyal to that softer sound of folk songs, bluegrass and acoustic compositions throughout his regular work life. After graduation from Kirkwood High School, he earned an accounting degree from the University of Missouri-St. Louis and became an accountant.
"I started working with numbers and liked it," said St. Cyr. "In fact, I worked every summer while at UMSL at a kid's camp in Wisconsin keeping their books. And when I graduated, I just naturally fell into accounting jobs."
After years of steady paychecks and working with numbers, St. Cyr retired in 2011 and began looking for a way to be connected to the music he loved. By October 2011, he was putting together his first music shows.
"Songbird Café has been a lot of fun and has kept me busy," he said. "And we are so fortunate to have a venue like The Focal Point to work with us and give us a space.
"We've been at it since 2011, with the exception of the pandemic period," he added. "That hurt all kinds of live entertainment, but we're back and I'd say we're back to 80 or 90% of where we were before COVID-19."
Songbird Café performances are on the fourth Wednesday of each month. Doors open a 6:45 p.m at The Focal Point at 2720 Sutton Ave. in Maplewood. Tickets to shows are at Songbird-STL.com.
The Feb. 22 show features Gloria Attoun, Michael Bauermeister, Lynne Reif and Mike Schrand. A show on March 22 features Wil Maring, Robert Bowlin, Gary and Roberta Gordon.