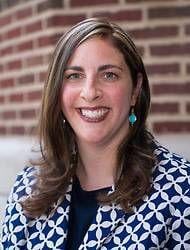 On top of pandemic-related worries about jobs, the economy, and the healthy of family and friends, being confined at home with a spouse/partner and/or children all day and night for weeks on end is causing many adults and children to reach their breaking points. However, there are ways to manage the stress and Webster University psychology professor Amanda Kracen has some strategies to share.
Adding to that stress is news that some school districts in Missouri will remain closed in the fall, along with predictions that a second wave of COVID-19 will hit the state and force reclosures of many businesses. This has some parents quitting their jobs, saying they can't work, take the place of their child's teacher and continue to be a parent all at the same time. The stress on families is so high, that some attorneys are forecasting a surge in divorce applications once the COVID-19 pandemic has passed.
Webster University psychology professor Amanda Kracen said that these stresses are not surprising, but can be manageable. She said the first step is to admit that "normal" schedules and behaviors may no longer work during these abnormal times. Kracen also has some practical solutions to share for both parents and their children to help everyone cope with the added stress of so much togetherness.
"We have to accept that it's OK to be frustrated and it's likely that others in your household may be irritable too," she said. "We have to learn how to express our frustrations with each other and even get better at apologizing. These are actually good life skills to practice right now."
To better cope with being home all the time, it can help to have a regular family meeting and devise schedules and systems that better reflect the new circumstances. For example:
Come up with a new rotating schedule for chores so that everyone has to pitch in to keep order.
Make sure that everyone gets an hour of "me time" every day where they won't get interrupted.
Get some outside activity, even if it means just sitting out in the backyard or on a front porch. Just a simple change of scenery can help with moods.
Put up a whiteboard where everyone can express how they are feeling that day. "If you wake up grumpy, then write that on the board, so everyone else knows how you are feeling."
Make sure to do something nice for someone else at least once a day. This can improve your mood while also letting others in the house know that you do still care.