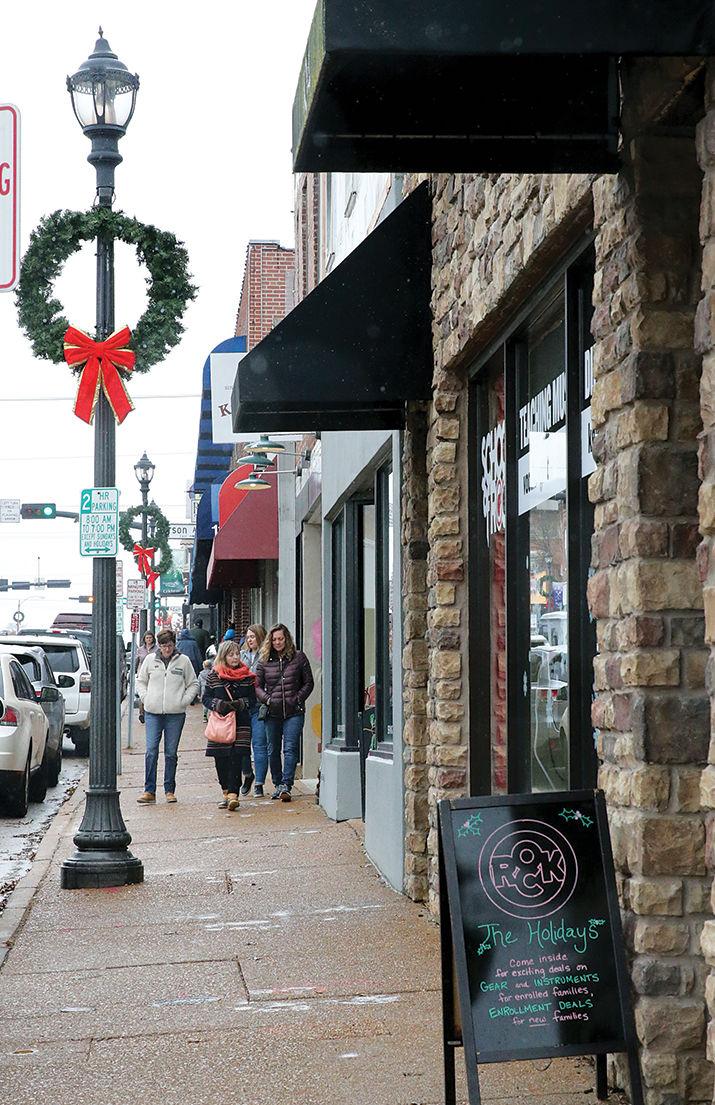 Boozy hot chocolate, snakeskin items, discounts and prizes await local shoppers Nov. 30 at this year's Small Business Saturday.
Businesses alongside the local Watson Road and Manchester Road corridors provide vast gift choices, along with special events for year-end festivities. There are also unique shopping opportunities within the business districts in Webster Groves and Kirkwood.
American Express leaders launched Small Business Saturday in 2010 to encourage more holiday shopping with small businesses. According to the 2018 Small Business Saturday Consumer Insights Survey, produced by American Express and NFIB, 104 million shoppers spent a record high of $17.8 billion last year.
"From a small business retail perspective, many shoppers have started looking earlier this year with an eye on making purchases a little later in the season," said Christine Fuqua, owner of Blush Boutique at 159 W. Argonne Drive in Kirkwood.
Fuqua said one sought-after gift category this season includes leopard or snakeskin on everything from shoes and sweaters to handbags and wallets.
"Sparkle for the holiday parties is still on-trend with crystal and pearl accents, jewel tones and metallics. With a nod to the 80s, dramatic puffy sleeves are trending on jackets and sweaters, along with bold pink or fire red colors," she said.
She believes great gift selections are natural apothecary face and body products. "Consumers seem to be focused on choosing quality, lasting products for their gift giving," she added.
Kirkwood
Donna Poe, executive director of the Downtown Kirkwood Special Business District, agrees that Small Business Saturday is an important event in Downtown Kirkwood.
"The hard-working, risk-taking people who own local businesses really appreciate the moral and financial support they receive as a result of Small Business Saturday," she said.
Some consumer shopping trends that Poe said she noticed this year was the resurgence of the cheetah print, black and white check, bright colors, and crystals on items.
"These seem to be the options for the classic holiday items that are always popular," she added.
Once again this year, The Downtown Kirkwood organization is an American Express Neighborhood Champion. Poe said that means they've distributed Small Business Saturday tote bags and other items to Kirkwood merchants to share with their customers.
"We'd like to encourage people to support the small businesses in our community throughout the year. That's why we have reimagined a campaign that was popular several years ago: Shop Kirkwood First. You'll notice some window clings and signs around downtown Kirkwood promoting this idea," she said.
Poe suggests it's much more rewarding to have small business owners helping with unique gift selections or personal items for homes, compared to ordering things online.
She said there's also an opportunity to learn about and support the effort to restore the community's iconic, historic Kirkwood Train Station.
"Because of the valued support in Kirkwood for the train station and our locally owned businesses, the Historic Kirkwood Train Station Foundation intentionally planned an open house from noon to 3 p.m. at the train station on Small Business Saturday," she added.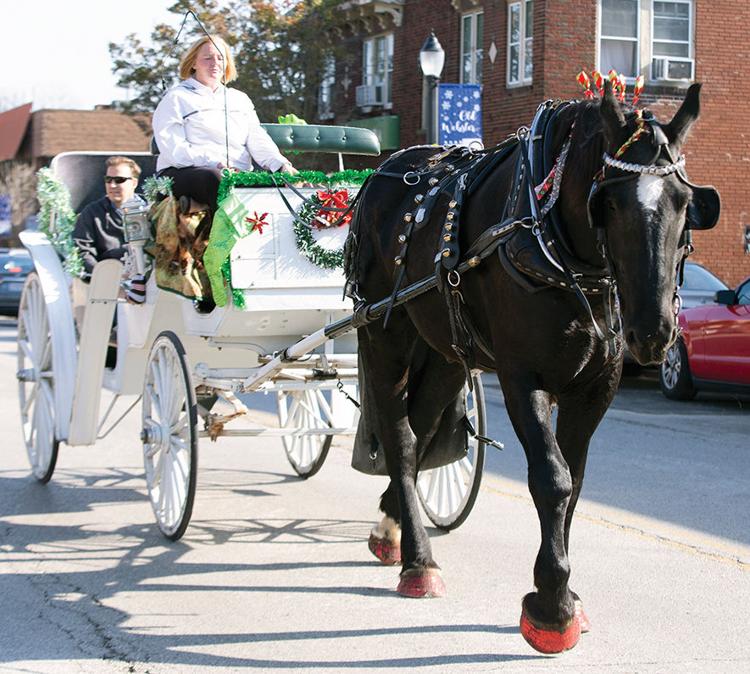 Webster Groves-Shrewsbury-Rock Hill
"One wonderful reason to shop locally is because you'll be treated like queens and kings. Plus, you'll get discounts galore, personal treats, beautiful packages and fancy bags," proclaimed Rebecca Now, executive director of the Webster Groves-Shrewsbury-Rock Hill Chamber of Commerce.
She said Small Business Saturday is exceedingly important to local retailers because shop owners, such as John Sauter at women's clothing store Leopard Boutique, confirm they typically receive one-third of their annual revenue during the last quarter of the year.
Now said some of the area shop owners are treating it as a "hyper local weekend," extending deals and activities through Cyber Monday.
For example, she said Blue Dahlia Designs, a local home décor boutique at 7930 Big Bend Blvd., is hosting a customer appreciation weekend, not just a special Saturday, with a boozy hot chocolate bar.
She added that many area stores will open an hour early. Others, such as The Green Goose Resale & Consignment, 1267 S. Laclede Station Road, are giving away a lot of prizes and holiday treats as they host their 9th Annual Holiday Open House on Small Business Saturday.
Now reminded that a bottom-line benefit of shopping locally comes from hometown store owners giving back to the community through high school foundations and donations to local trivia nights and mouse races.
"This particular Saturday and weekend are about seeing neighbors, local merchants and friends, with more of the dollars staying in our community," she said.