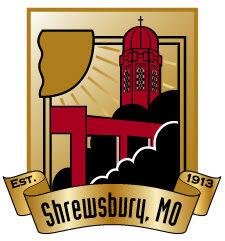 The Shrewsbury Board of Aldermen voted on Jan. 26 to remove a ban on specific dog breeds from the city's vicious dog ordinance. The ban will be replaced by more general regulations on vicious animals, providing the city with more flexibility in dealing with such animals.
In November 2005, the city banned pit bulls, Rottweilers, American pit bull terriers, Staffordshire bull terriers and American Staffordshire terriers. The ban was based on a study by the Center for Disease Control revealing that pit bulls and Rottweilers were responsible for 45% of dog bite fatalities from 1979 to 1998. 
Residents who opposed the ban collected signatures and had its repeal placed on the ballot in 2006. Voters narrowly upheld a ban on pit bulls and Rottweilers.
In March 2006, aldermen passed an amended law removing the American bull dog from the banned breed list after hearing evidence that the breed did not pose the same threat as the other breeds.
City officials on Tuesday said the new "vicious dog ordinance" would not ban any breed, but instead would create a process for identifying and addressing vicious animals. The law allows for restrictions on problem animals, such as requiring owners to have insurance and proof of training.
Under the new law, a vicious animal is defined as an animal(s) which, "unprovoked, overtly threatens, attacks, bites or injures any human being or domestic animal, and demonstrates a propensity to perform such behavior without provocation."
An animal would be deemed vicious as determined by the city. An animal protecting its owner's property from a criminal trespasser would not be determined vicious solely as a result of such an incident. 
Upon receipt of a written report that an animal has threatened, attacked, bitten or injured a person or domestic animal, the city will initiate an investigation. The director of administration, or other designated city official, would investigate the report and notify the animal's owner. The owner will then have an opportunity to rebut the claims. If the animal is deemed vicious, the owner has 30 days to remove the animal from the city, quarantining it until the removal.
The owner will have 10 business days from the date of such determination to file a written appeal. Alderwoman Elisa Reeves successfully asked for an amendment to the legislation regarding an appeal, giving an animal owner 10 business days — instead of the "10 days" — saying that otherwise an owner might have as few as six days if the appeal time included two weekends.