Voters in Shrewsbury will go to the polls April 6 to elect an alderman in Wards 2 and 3. In Ward 1, incumbent John Odenwald is running unopposed.  In Ward 2, incumbent Elisa Reeves is opposed by Lynn Stein. Incumbent Mike Travaglini and Bette Welch are running for the open seat in Ward 3.
Ward 2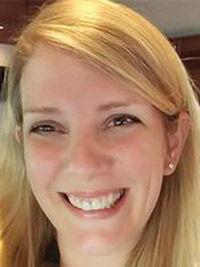 Elisa Reeves, 7272 Murdoch Ave., is seeking a second term on the Shrewbury Board of Aldermen. She and her husband moved to Shrewsbury 14 years ago. The couple has a six-year-old son. She holds a master's degree in public administration and had a previous career in non-profit administration. Along with serving as an alderwoman, Reeves started a small social media marketing company and is a member of the Shrewsbury Historical Society.
Reeves said during her first term on the board of aldermen she worked to make government more transparent. Prior to being elected, she attended city council meetings and recorded them for public viewing.
"My top priority would be to work with the administration to create a Police Community Engagement Board," she said. "Shrewsbury previously had a Public Safety Advisory Commission. I would like to see a version brought back to foster communication between the Shrewsbury police and Shrewsbury citizens. My next priority would be to update the fence code, and to keep Shrewsbury a welcoming community."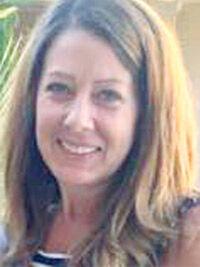 Lynn Stein, 5102 Deville Ave., is a fourth-generation resident of Shrewsbury. She holds a bachelor's degree in public relations from Missouri State University. 
"My profession as an account director has equipped me with client representation experience, client relationship maintenance, resolution lead, cost analysis and strategic planning," she said.
Stein, 52, said her priorities are to build community by bringing people together, collaborating on solutions, and establishing platforms for changes needed. If elected, she said she will work for better transparency between the city and its residents, and to be a strong advocate for community-led development.
Ward 3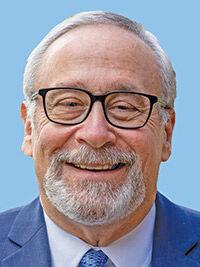 Mike Travaglini, 7805 Somerworth Court, is the current board president and a real estate broker and owner of Travaglini Real Estate. He has served on the board of aldermen for 20 years.
If he is reelected, Travaglini said his priority is to not only serve in the best interest of his ward, but to serve the interests of the entire city. He said he has always worked to ensure that all interests are represented fairly and not just the interests of a few.
During his 20 years in office, Travaglini said he has worked successfully to bring many projects to fruition. Some of those projects include the inception of MetroLink and the Shrewsbury MetroLink station, the development of Kenrick Plaza and Wal-Mart, the renovation of Dierbergs Plaza, parks and pool renovations, and the recent removal of the city's dog breed ban.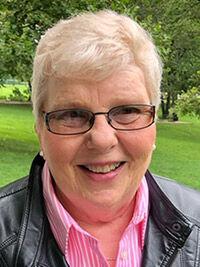 Bette Welch, 5344 N. Kenrick Parke Drive, is the owner of Bette J. Welch, CPA. 
If elected, Welch said her priorities are to listen to citizens' concerns and be accessible to them. She said will be open-minded and accountable, and welcome business opportunities to the community. She said she will work to keep Shrewsbury a place where everyone wants to live. 
"I am seeking to serve condominium owners, homeowners and home renters, apartment residents and neighborhood associations within Ward 3," she said.
Welch has been a member of the Kenrick Parke Condominium Association Board for three years, and has owned a condominium in Kenrick Parke for 13 years. She has served on a number of community boards throughout the years, and is a past president of the St. Louis Chapter of National Association of Women Business Owners. She is a longtime active member of the Webster Groves/Shrewsbury/Rock Hill Area Chamber of Commerce.