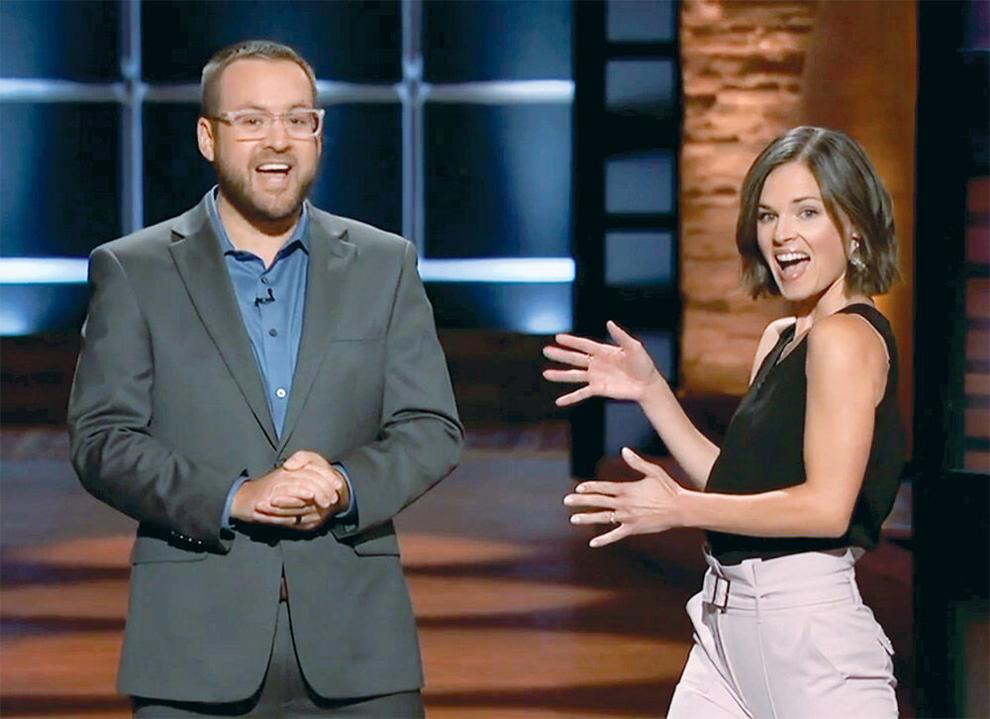 Kirkwood High School graduate Adam Stephey used to clean park bathrooms for a summer job. Little did he know that, two decades down the line, his career would still be focused on toilets — in a whole different way.
Recently featured on ABC's entrepreneurial reality show "Shark Tank," Stephey and his wife, Katie, are the creators of the Toilet Timer, a five-minute sand timer designed to keep people mindful of the time they spend in the restroom. Unlike a traditional hourglass sand timer, which takes several minutes to reset, the Toilet Timer completely resets after a 360-degree turn, saving precious moments for time-conscious commode users.
"I used to work for Katie's dad, and he paid for me to take a 3D-printing class. I've always been fascinated with time and clocks, so I was fooling around and I came up with a new hourglass, one that instantly resets," said Adam Stephey. "I figured out a unit for it, but there was nothing on the front. So I thought, 'what if it looked like a guy emptying his bowels?'"
Prototypes were made and left on the shelf for a few years. Then, in 2018, the Toilet Timer made its Kickstarter debut. With 977 backers, the product garnered nearly $24,000 on the fundraising platform. 
"Women have to deal with their husbands being in the bathroom for long periods of time," Katie Stephey said. "The reason we got funded on Kickstarter is because all the ladies were tagging other ladies. It's the hens getting together and clucking."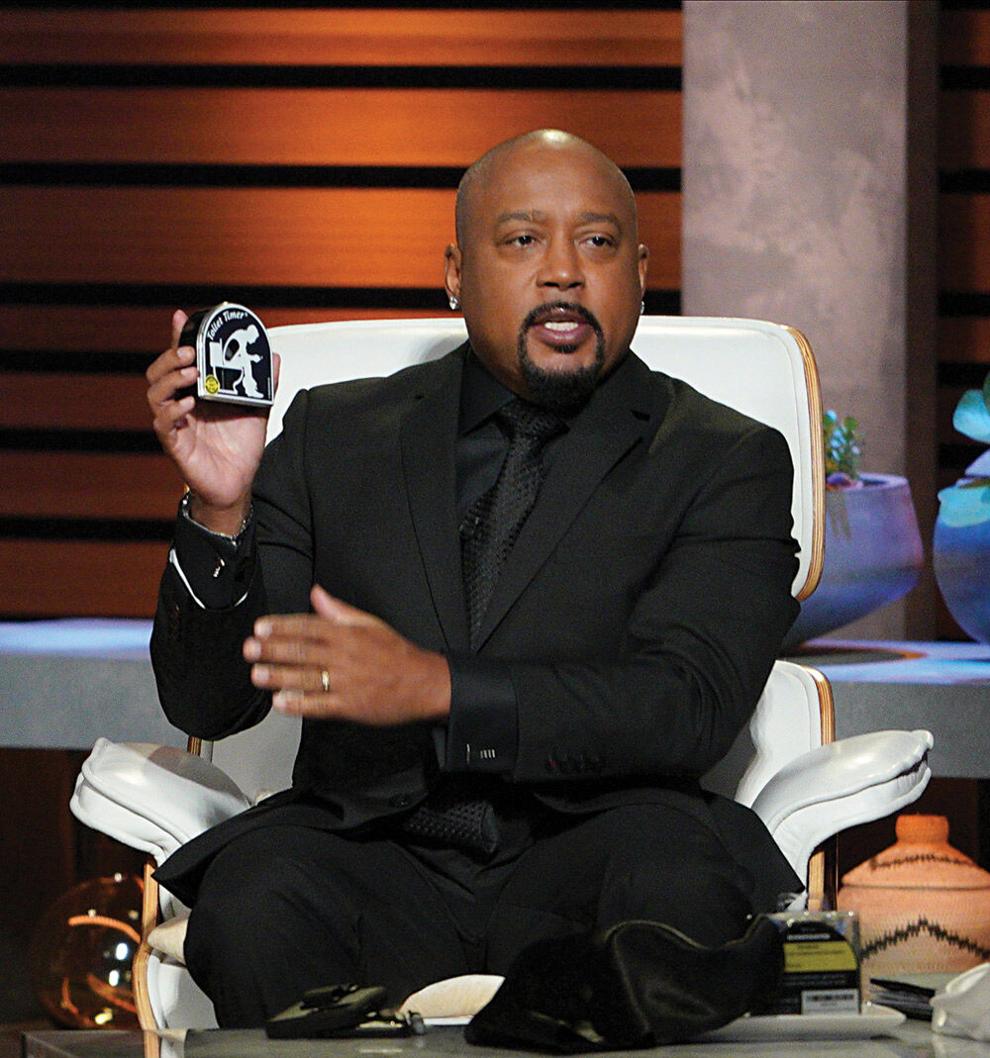 The Stepheys have since been selling the Toilet Timer on Amazon and eBay, as well as their own website, where it retails for $14.99. In 2019, the husband-wife team earned $294,000 in online sales, and in 2020, the couple sold another $250,000 in Toilet Timers for Father's Day alone. 
Quickly realizing they needed more capital to meet demand, the Stepheys applied to be featured on an episode of "Shark Tank," a show in which hopeful entrepreneurs pitch ideas to some of America's most prominent business owners to score investments. This season's judges are Barbara Corcoran, Mark Cuban, Lori Greiner, Robert Herjavec, Daymond John and Kevin O'Leary.
In an episode filmed in August that aired on Dec. 4, 2020, they stunned the judges with their success. Contributing to the pitch for their anti-"poo-crastination" device was Dr. Bradley Rieders, M.D., who was one of the very first Kickstarter backers for the Toilet Timer. 
"As a gastroenterologist, I tell my patients to sit (on the toilet) no longer than three to five minutes. This prevents fissures and hemorrhoidal bleeding. I will promote the Toilet Timer in my office when it's available," Rieders says  on the Kickstarter homepage. "This is also a medical device. Brilliant."
The Stepheys requested $200,000 for 10% equity in their company, Katamco. Though most of the Sharks bowed out, the couple struck a deal with Judge Cuban for 25% equity.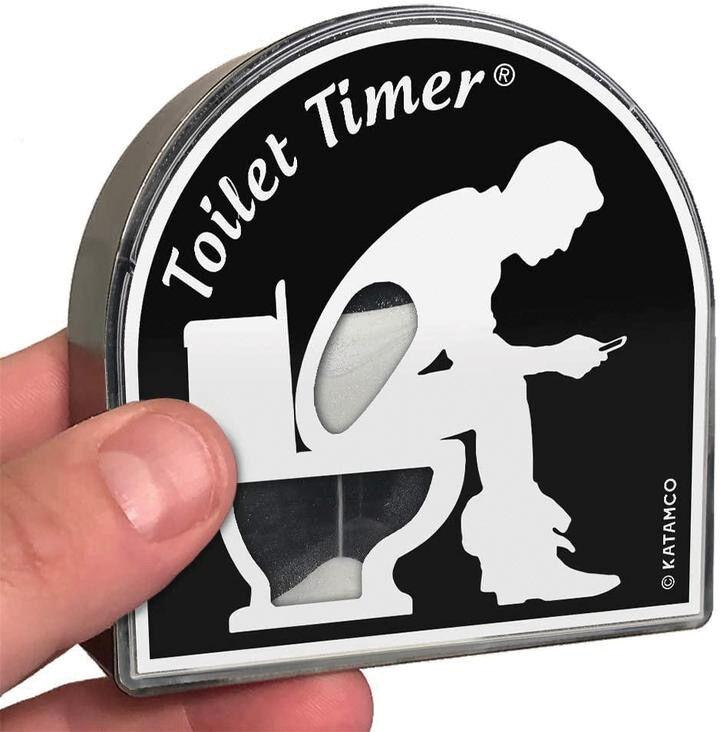 "What I like about this is there's always going to be Father's Day. There's always going to be a need for gags," Cuban told the Stepheys.
In addition to Cuban's investment, the Stepheys left the set of "Shark Tank" with some valuable advice. When asked what he would do with the $200,000, Adam Stephey said in addition to purchasing inventory, he would use some of the cash to outfit his manufacturer for high-volume production of the Toilet Timer.
Several of the Sharks told the Stepheys they should not be paying for their manufacturer's equipment; rather, they should purchase high-volume orders and let the manufacturer figure out how to handle it themselves. The couple was grateful for the advice.
"It's not like we've been doing this for a really long time. This is our first product that's been mass produced," said Katie Stephey. "That was new to us and very helpful. Now we know how to play our cards."
So what's next for Katamco? Adam Stephey said the short-term goal is to ramp up production to meet current demands for the Toilet Timer. But after that, who knows? Only one thing is for sure — he's flushed with excitement. 
"It's hard to know what's next," he said. "There's a lot of other product ideas, business administration stuff, inventing and being creative. It's always evolving."
See the Toilet Timer on Shark Tank at abc.com, and purchase it online on Amazon, eBay or www.katamco.com.