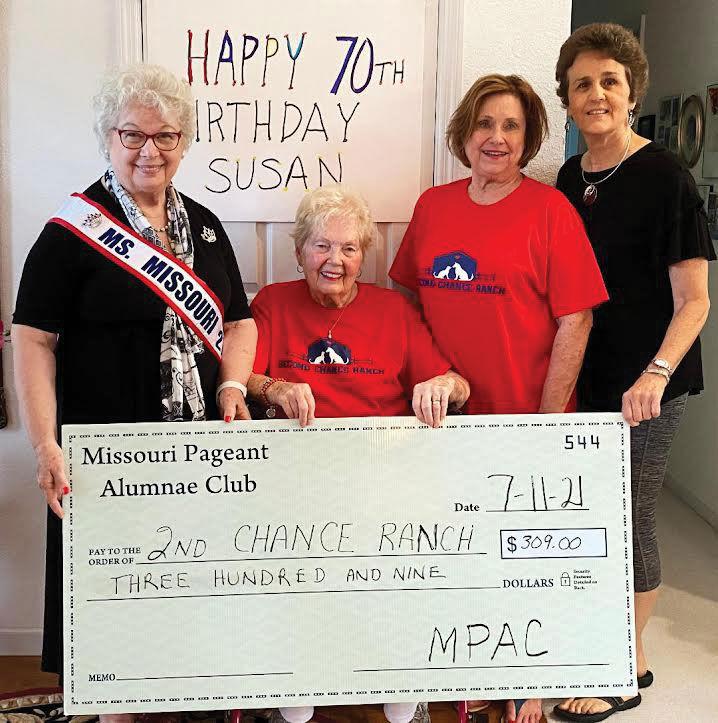 The Missouri Senior Pageant Alumnae Club hosted a surprise 70th birthday party for its co-state director Susan Pellegrino while raising money for a good cause.
In lieu of gifts, members were asked to donate to Second Chance Ranch, a nonprofit committed to providing homes for abandoned dogs and orphaned family pets. There was a decorated donation box at the party, and  a total of $309 was collected for the nonprofit. A check was then presented to Second Chance Ranch. 
The Missouri Senior Pageant Alumni Club sponsors the Ms. Missouri Senior Pageant each year, which is open to women who have reached "The Age of Elegance," age 60 and over. 
For more information about entering the pageant, contact Susan Pellegrino at 314-640-5789.