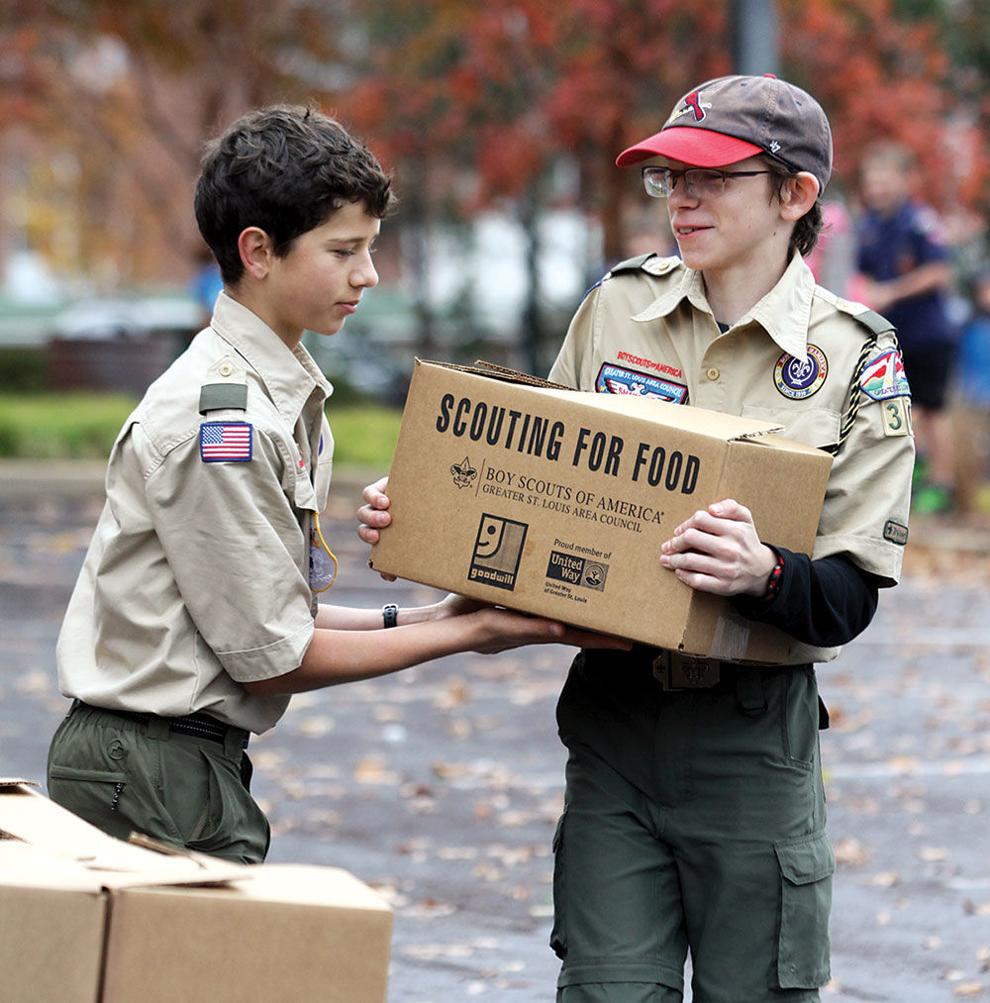 Thousands of Scouts will be canvassing area neighborhoods this weekend as they deliver more than 1 million Scouting For Food bags to local residents on Saturday, Nov. 10.
Scouts will return one week later on Nov. 17 to collect the bags full of donated canned goods. This year's campaign, sponsored by MERS Missouri Goodwill, marks the Boy Scouts' 34th annual Scouting For Food drive.
Scouts throughout St. Louis, southeast Missouri and southern Illinois collect approximately 2 million donated food items during Scouting For Food. The food is delivered to a network of about 500 food pantries around the region and provides more than 1 million meals annually for families in need.
Scouting For Food comes at an important time of year. As colder temperatures settle in, many families are forced to cut their food budget in order to keep the heat on.
Residents who do not receive a bag can take canned food donations to any Goodwill store location Nov. 18-24.