After years of a Republican lock on Missouri's 2nd Congressional District, Democrats hope to unseat incumbent U.S. Rep. Ann Wagner with a strong challenge from Jill Schupp, a Democrat and former state representative who has served as state senator since 2015.
Schupp is tying Wagner to the top of the GOP ticket, as Trump has lost support from suburban women in droves based on the character issue. Wagner hopes to make political hay by branding  Schupp as an anti-police and tax-and-spend Democrat.  
In Missouri's District 1, Democrat Cori Bush pulled an upset victory in the August primary against longtime incumbent Rep. Lacy Clay. Once a homeless single mother, supporters say the nurse and Black Lives Matter activist will bring a unique perspective and progressive agenda to Congress.
Now Bush must get past GOP rival Anthony Rogers on Nov. 3. Rogers is running as an advocate of President Donald Trump's political agenda and has been endorsed by Roger Stone. 
Wagner vs. Schupp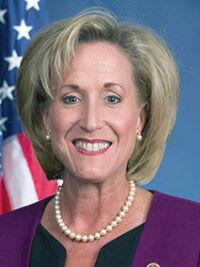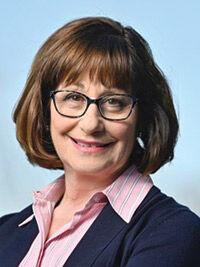 A signature issue for Wagner has been her fight against sex trafficking and her support of legislation in that battle. Wagner also says she leads in Congress on advocating for more funding for rape kit testing and seeking justice for victims of sexual assault.
The Schupp campaign says Wagner's words on these issues ring hollow given her support for Trump. Many women cringe at Trump's brag in a Hollywood Access tape that he could grab women's genitals with impunity, and they hold him suspect after more than 25 women have accused him of sexual assault.
Both Wagner and Schupp have made access to health care a major part of their platforms in the race for Congress. Wagner says she has voted to lower prescription drug costs and protect those with preexisting conditions in health insurance coverage.
Wagner also accuses Schupp of  advocating socialist medicine with a Medicare for All program. Wagner says that such a program would put America into trillions of dollars of debt.
Schupp says Wagner is not telling the truth about her positions on health care, and Wagner has been 100% behind Trump's mission to kill the Affordable Care Act (ACA) with absolutely nothing to replace it. That action would leave millions uninsured during a pandemic and also end the insurance protections for those with preexisting conditions, according to Schupp.
In addition to trying to kill the Affordable Care Act, often still referred to as Obamacare, Schupp says Wagner's opposition to Medicaid expansion has closed Missouri rural hospitals, which means COVID-19 patients in those areas are now having to seek medical care in urban centers where hospital beds are already at a premium in a spiking pandemic.
Wagner entered Republican politics in 1990 and was state director for the unsuccessful reelection of Bush-Quayle in 1992. She has served in Congress since 2013. She has the endorsements of the National Rifle Association, Missouri Farm Bureau and Missouri Corn Growers Association.
State Sen. Jill Schupp has worked as a teacher, businesswoman and school board member. She has the endorsement of labor unions, the Sierra Club and longtime Republicans such as former Creve Coeur Mayor Harold Dielmann.
Missouri's 2nd District includes most of St. Louis County and surrounding areas in St. Charles and Jefferson counties. In 2018, the Democratic nominee received 47.2% of the vote. An August Cook Political Report rates the 2020 race as a toss up.
Bush vs. Rogers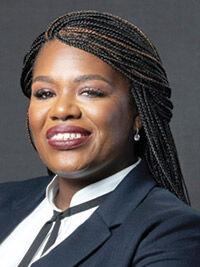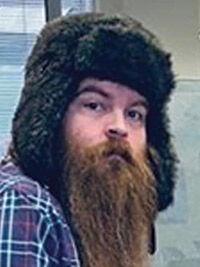 Cori Bush is running in the 1st Congressional District covering St. Louis City and north St. Louis County through Ferguson, Florissant, University City and Rock Hill to the northern  part of Webster Groves. Gerrymandering has made it the most Democratic district in Missouri, according to the Cook Report.
The heavy concentration of voting Democrats virtually assures that Bush will defeat Republican Anthony Rogers. Rogers, however, is running a spirited campaign. Rogers is a rough-hewn Libertarian who has the endorsement of  the Trump campaign.  
Rogers says he is a man of the people and will listen to their concerns. He claims to be the first candidate in the district willing to actually ask the people what they want, rather than try to snow them with corporate propaganda or political platforms written by lobbyists serving special interests.
Bush is a registered nurse, pastor and activist who is likely to become the first African American woman to serve in the U.S. House from Missouri. Conservative media already have typecast her as a left-winger, who will join "The Squad," which includes legislators like Alexandria Ocasio-Cortez of New York and Ilhan Omar of Minnesota.
Bush has objected to the typecasting. Nevertheless, Gov. Mike Parson has used her candidacy in political ads to associate her with Democrat Nicole Galloway in her race for governor against him.