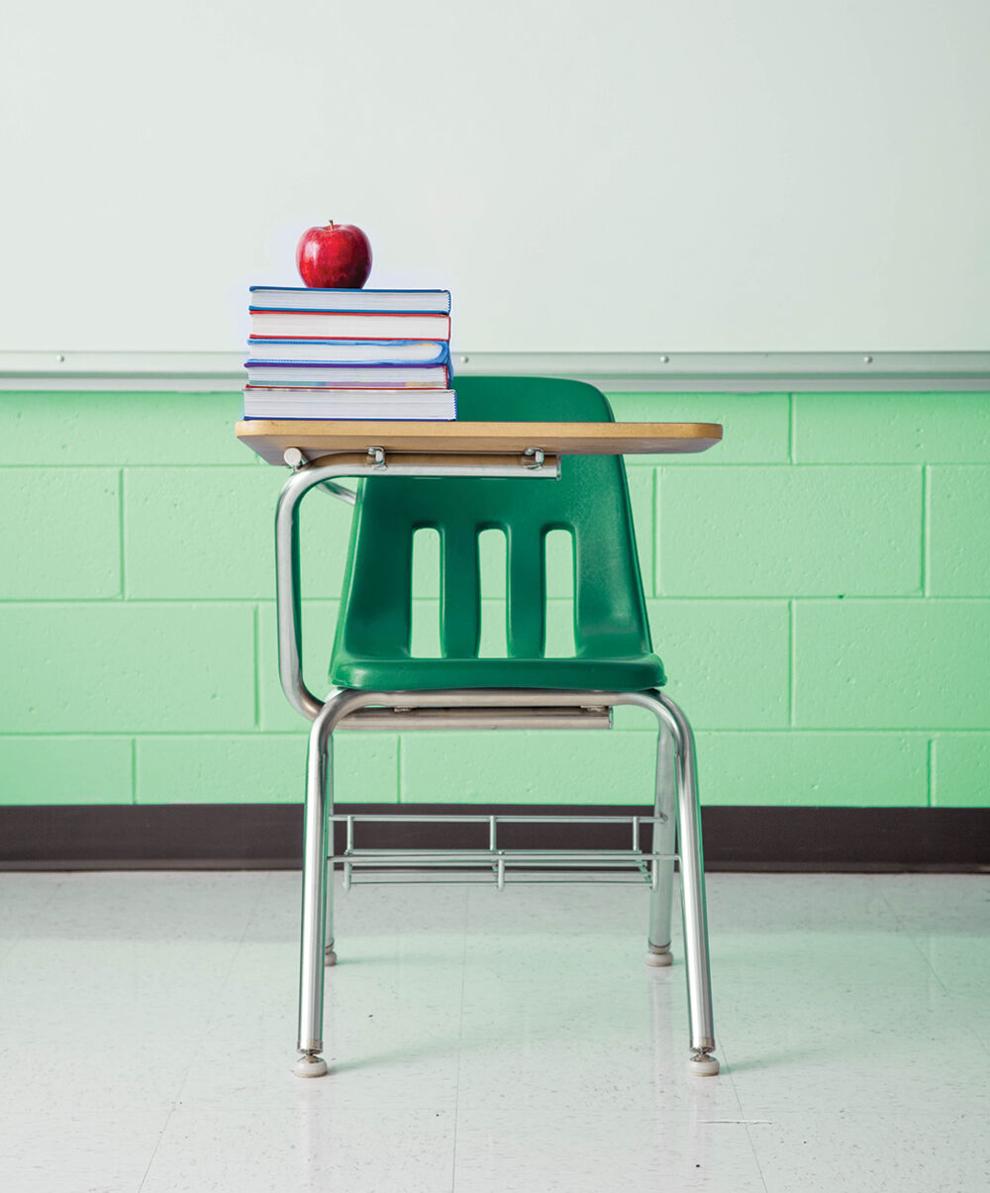 Chaminade College Preparatory School educates young men, grades 6-12, in the Catholic Marianist tradition. The school's motto is ESTO VIR, "Be A Man." The journey from boyhood to manhood is a path that includes spiritual, educational and social development. As a school for boys, everything at Chaminade is created from the perspective of how young men learn-how they interact, build relationships, and see the world. The mission is to build students' inherent skills, gifts and talents while realizing their potential as men. This is accomplished through Academics, Formation of Character and Athletics & Activities. To learn more visit www. chaminade-stl.org.
The College School engages children ages 3–14 in an experiential curriculum that is rigorous and reflective. From coding robots and analyzing ecosystems to conducting experiments in the woods and becoming investigative journalists in local neighborhoods, students do more than learn in a traditional classroom setting. They become collaborators, risk-takers, and problem-solvers who believe they can change the world. From the Reggio Emilia-inspired early childhood program, in which students learn to advocate on behalf of themselves, to the service leadership program in middle school, students grow into active and aware global citizens. And with four buses clocking more than 10,000 miles a year, TCS goes where the action is. Learn more at thecollegeschool.org.
At Community School, children flourish in an environment of active, experiential learning. Seasoned faculty engage students age 3 through grade six with a challenging curriculum that integrates academics, the arts, physical education, and interpersonal skills, all on a beautiful 18-acre campus. The school's 7:1 student-teacher ratio allows for personalized attention and support, and its focus on character development, service learning, and public speaking helps build the next generation of leaders.
De Smet Jesuit excels in providing students with a well-rounded, Christ-centered, and academically rigorous high school experience. The curriculum ranges from robotics to forensics and from theology to digital storytelling. Dedicated faculty are experts on how boys learn, care deeply for their students, and inspire them to achieve beyond their expectations. De Smet offers 50-plus clubs and 19 sports, along with a student formation program that develops leadership and mentoring skills.
Emmanuel Preschool (314-961-2393) provides ages 2-5 with joyful learning through music, art, yoga, creative movement and cooking. Experienced, caring teachers foster a creative environment. Now enrolling. 
Kirkwood High School has a rich tradition of excellence in academics and extra-curricular activities. The number of course options, clubs, and programs offered allow all students to explore their passions. KHS develops students who add value to the dynamic world using knowledge, character and problem solving skills. The hard work and dedication of the students, parents, excellent staff members in the schools, from Kirkwood Early Childhood Center to Kirkwood High School, and the supportive community, enable the students to succeed daily, both in and outside the classroom.
Lutheran South is a co-ed, Christian school that focuses on faith formation and college preparation. Located one mile from Grant's Farm, the school offers a stepping stone to university life through its college-style scheduling. Students routinely graduate with a semester's worth of college credit. Find your passion at Lutheran South. www.LSlancers.org
Miriam empowers unique learners by building confidence and a foundation for success. We provide a school for students in grades K-12, supporting them with individualized curriculum, small class sizes, and integrated speech and occupational therapy. Miriam students often have challenges such as learning disabilities, ADHD, autism, anxiety and sensory processing differences. We also provide private diagnostic testing, tutoring, therapies and counseling through the Learning Center. The Learning Center runs a summer camp, as well, which offers both academic and social skills sessions. Miriam offers a variable tuition program, providing $2 million in tuition assistance to 60 percent of our families.
MJ Performing Arts Academy is a dance studio located in the heart of Webster Groves. The motto – Building Happy, Healthy, Fit and Confident Dancers – drives the academy in all of their endeavors. Visit www.mjperformingartsacademy.com or call 968-3903 to set up a free trial class or for more information.
Founded in 1924, Nerinx Hall is an Independent, Catholic, college-preparatory school for young women in the Loretto charism of loving service. Their mission is to cultivate empowered women who pursue academic excellence within a diverse community, forge a path towards social justice, and grow in knowledge of themselves and their world. The curriculum at Nerinx Hall is college-prep to its core, offering flexibility in a college-like environment, with free periods that allow students the chance to study and forge relationships with peers and faculty. Nerinx provides the foundation for young women to explore and become the best version of themselves.
New City School inspires children (age 3-6th Grade) to engage joyfully in learning and achieve academic excellence while cultivating individual strengths and passions. Students are empowered to build community and advocate for a more just and equitable world through a hands-on, experiential curriculum guided by the theory of Multiple Intelligences (MI). By connecting MI to knowledge of brain development, NCS teachers provide students with challenging curricular opportunities that encourage students to develop their strengths and grow into confident, joyful learners who are successful academically, are knowledgeable about themselves and others, value and appreciate diversity, and are prepared to lead in the classroom and beyond. 
Notre Dame High School is an all-girls private Catholic college preparatory school providing an individualized education that empowers young women to become confident, compassionate Christian leaders. Notre Dame's differentiated instruction program develops skills in time management, organization and self-advocacy. This approach offers all students a start to collegiate success.
Principia School is a coeducational college-preparatory school offering innovative programs for students in preschool through 12th grade. Grounded on the teachings of Christian Science, we welcome students from a variety of faith backgrounds who value a Christian-based approach to character development and education. Through an integrated curriculum defined by rigor, challenge, and opportunity, students apply critical thinking and problem-solving skills to global challenges. At Principia School, students develop into 21st century leaders, equipped with the tools to make a positive and notable impact in their communities and the world. Visit www.principiaschool.org to learn more.
St. Gerard Majella School, a National Blue Ribbon School of Excellence, is a place where the promise and potential of every child begins to be realized. The basis of their philosophy is the commitment to educating the whole child while recognizing each child's individuality. In a warm and nurturing environment, faith is strengthened, academic skills are developed, and friendships are formed. Working in partnership with the entire parish community, the school prepares students to meet future faith and academic challenges and responsibilities. St. Gerard Majella School believes that the development of the whole child is best nurtured when there is positive interaction among the home, school, and community. You are invited to their Open House on November 13th, 11 - 1 p.m.
St. John Vianney High School knows how boys best learn. Classes are smaller by design and faculty are invested in each student's success. The 2-semester, college-style schedule means graduates earn 32 credits, among the highest in the Midwest, with 99% pursuing college. Students also earn college credit while at Vianney through Saint Louis University, University of Missouri-St. Louis, Missouri State University and Drury University. More than 30% of students receive financial aid with Vianney offering $2 million a year in assistance. Call 314-965-4853 x134 or visit www.vianney.com to learn how the high school forms young men for spiritual, academic and personal excellence.
St. Joseph's Academy, sponsored by St. Joseph Educational Ministries, is a Catholic, private college preparatory high school founded and inspired by the charism of the Sisters of St. Joseph of Carondelet. The school's mission is to provide quality Catholic education in an environment that challenges students to grow in faith, knowledge, and respect for self and others. On November 6, SJA invites prospective families to tour campus, including the new Matecki Library, meet administration, faculty, and current students. The school will host visitors from 11:00 a.m. – 4:00 p.m. Please visit sja1840.org or call 314-394-4321 for more information.
St. Mary's High School is an Archdiocesan Catholic high school rich in the Marianist tradition. With its small class sizes, students receive individualized attention and opportunities to bond with their classmates and teachers. St. Mary's understands how young men learn. Our student-centered curriculum helps young men succeed by taking advantage of brain-compatible learning. We are a school that thrives on inclusion and harnesses its diversity to enrich the educational experience, challenge and navigate society's most pressing concerns and prepare them for an ever-changing workforce. Schedule a visit at www.stmaryshs.com and discover the Dragon difference!
St. Peter School is a vibrant Catholic School in the heart of Downtown Kirkwood. Faith is on display daily, academics are second to none, and their community is inviting and welcoming. With constant support from teachers and staff, students are encouraged to reach their full potential. As a Pre-K through 8th grade school, younger students are surrounded by role models, upper grade students experience leadership opportunities, and families build a strong community through the years. St. Peter has been committed to providing affordable Catholic Education for over 150 years. Need based scholarships available. For more information call (314)821-0460 or visit www.stpeterkirkwood.org.
A private Catholic college preparatory high school for young women located on 28 beautiful acres near Kirkwood, Ursuline Academy offers an inclusive community environment built on standards of academic excellence and respect for the uniqueness of each person. Ursuline educates students for Christian living and leadership in a global society, nurtures the development of the whole person, and cultivates within its young women a spirit of lifelong service through its motto of SERVIAM, "I will serve."
Villa di Maria believes that truly effective education honors and inspires each child's innate desire to learn and explore. With a beautiful 6-acre outdoor space and hands-on classrooms, VdM is lively and child-centered. As an AMI-accredited Montessori school, VdM strives toward academic excellence in an environment that fosters enthusiasm, curiosity, and a lifelong love of learning. VdM students develop life skills such as problem solving, teamwork, relationship building, self-direction, and self-expression as well as compassion and respect for their peers, their community, and their environment. VdM offers a continuum of programs that serves children ages 14 months through 12 years. To see VdM in action visit www.villadimaria.org.
Whitfield cultivates ethical, confident, successful students in a community of innovation, collaboration, and trust. Whitfield's rigorous college preparatory program for grades 6–12 is rooted in a formal character education curriculum called the Habits of Mind & Heart. Through this curriculum, students learn to think critically and ask questions, to lead lives of integrity, and to embrace the complexity of the world. Whitfield graduates are equipped with the foundational understanding and skills they need to thrive in college; they learn how to learn, fostering the 21st-century skills—creativity, collaboration, critical thinking, problem-solving, communication—and grow into the best version of themselves.  Open House, Sunday, November 6,  1:00 - 4:00 p.m.
Since 1913, The Wilson School has led the way, offering outstanding education to generations of children from age 3 to grade 6. Students benefit from the best classic and innovative instructional methods. An accelerated curriculum and a strong focus on character and social-emotional development mean that Wilson graduates can matriculate to and excel in the most competitive secondary schools. Centrally located near WashU and Forest Park in the historic DeMun neighborhood. Register for the October Open House at wilsonschool.com.
Open House Overview
October 11
Lutheran South High School • 6:30 p.m.
October 22
Principia • 9-11 a.m.
October 23
DeSmet Jesuit • 12-3 p.m.
October 29
Wilson School • 9 a.m.
November 5
Community School
New City School • 9 a.m.
November 7
Chaminade • 11 a.m. - 4 p.m.
Miriam School • 1-3 p.m.
Nerinx Hall • register after Sept. 27
Notre Dame • 10 a.m. - 2 p.m.
St. Joseph's Academy
St. Mary's High School • 11 a.m. - 2 p.m.
Ursuline Academy • 12-4 p.m. 
Vianney • 11:30 a.m. - 4 p.m.
Whitfield School
November 10
St. Peter • 7 p.m.
November 12
The College School • 9 a.m.
November 13
St. Gerard Majella • 11 a.m. - 1 p.m.
Kirkwood High School • 6 p.m.
By Appointment
Villa di Maria