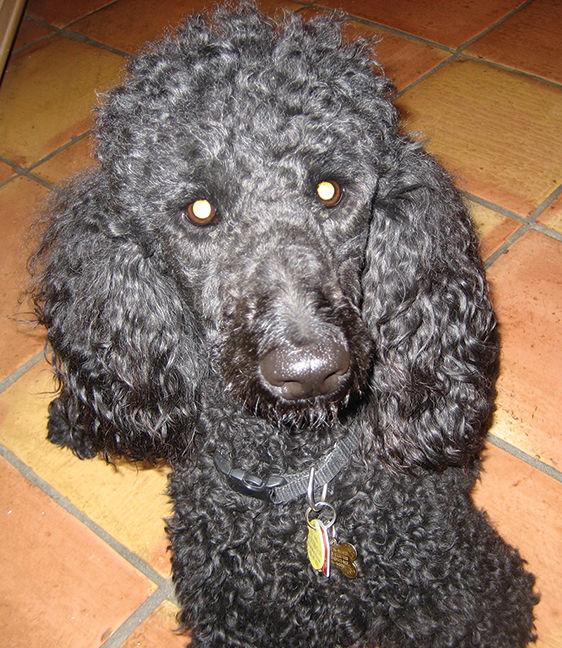 Lueder, Sadie. We send this in honor of non-human family members everywhere.
Sadie went from an abusive home to Heart of America Rescue to our home. We met her as a very scared 19-month-old dog and felt compelled to adopt her.  
How fortunate we were. Sadie displayed an amazing and inspirational resilience. With help from Spike the Shih Tzu she learned how to enjoy life and to trust. 
She was compassionate when her people were ill and gentle on hospice visits. She loved nature smells and "gardening." 
We are extremely grateful to the many people who made her life better: her Helfenstein area neighbors and former letter carrier Brad, special friends Kathy, Linda and Barb, Ginny at Blue Ribbon Grooming, angel to many animals Alice Clark, Kurt Bedow DVM and the other kind people at WG Animal Hospital, the deli people at Straub's and Schnucks who sliced the braunschweiger so Sadie could happily take necessary pills, the wonderful people at Schnucks pharmacy, and Laura Kee DVM, who came to our home to help ease 14-1/2-year-old Sadie out of her discomfort at the end of her earthly life.  
Thank you all.