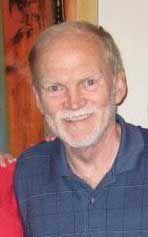 Tillman, Ronald R. It is with great sadness that the family of Ronald R. Tillman announce his passing on Thursday, Dec. 27, 2018. 
Ron was dearly loved by his wife and best friend of 44 years, Mary Jo (nee Herweg), and daughters Rebecca Tillman and Cory (Matt) Tooley.
Ron was born in St. Louis, the oldest of Mildred and Charles Tillman's three children. He grew up in a 1950s south St. Louis neighborhood where his friends were everything to him. After school, on weekends and during school breaks, he would head out to a nearby park as soon as he could slip away, meeting up with his buddies for a pickup game of whatever sport was in season and for which a friend or two could provide the minimal equipment – finances were tight, and money was used for necessities, not baseball gloves, balls, or bats. The play ended when it was too dark to see.
After graduating from Cleveland High School, Ron attended Harris Teachers College (now Harris-Stowe) for a year, then enlisted in the Army. This was the Vietnam era, but Ron was always a glass-half-full kind of guy and it often paid off. After basic training, he made it very clear that he was the world's best typist (106 words per minute!), and he was assigned to the Supreme Headquarters of the Allied Powers in Europe, in Belgium, where he made himself indispensable for most of his Army stint. His proudest Army achievement was his domination of all comers at the ping-pong table.
After his discharge, Ron came back to St. Louis and started working at Union Electric (now Ameren). It wasn't long before he met up with a friend from his old neighborhood, Gary Sparks, who happened to need a roommate in his carriage house apartment across the street from Washington University. It was about this time that Ron taught himself to play the guitar, and he was often the central figure in carriage house sing-alongs.
It wasn't long before he crossed paths with a WU student, Mary Jo Herweg, and it was almost immediately evident to both that they wanted to spend their lives together. They married in 1974. Before long, two daughters, Becky and Cory, completed the family. As his daughters grew, one of Ron's greatest joys was coaching their various teams: softball, basketball and volleyball. He turned both Becky and Cory into avid Cardinal fans. He also taught them that nothing should take priority over college basketball viewing during March Madness.
As the family progressed, so did Ron's career at Union Electric. He advanced through their IT group: computer programmer, analyst, supervisor, project manager, at the same time attending WU School of Engineering at night to complete a B.S. degree in systems and data processing.
Every week he looked forward to playing in his various U.E. sports leagues – softball, basketball, volleyball – and was always eager to organize department parties and picnics. The qualities he brought to coaching his daughters' teams also served him well in mentoring younger colleagues.
Ron was diagnosed with Parkinson's disease when he was only 44, but he took it in stride in his usual optimistic way, working another seven years after diagnosis, when his symptoms made it impossible to continue. Not one to lie around the house, Ron looked for volunteer opportunities: answering a suicide hotline, teaching computer skills to the elderly, helping a local charity to catalog their books. 
As Ron's Parkinson's progressed, he was often frustrated with his inability to do things he used to do so effortlessly, but he didn't let the disease get in the way of his eternal optimism. He made a huge difference in the lives of so many people. He will be lovingly remembered by many as a friend, coach and mentor and will be missed.
We will celebrate Ron's life on Sunday, Jan. 13, at 1 p.m., at the Forest Park Golf Club. A short program of shared memories will begin at 1:30 p.m. Memorial donations in memory of Ron may be made to the Michael J. Fox Foundation. Arrangements by Bopp Chapel. www.boppchapel.com