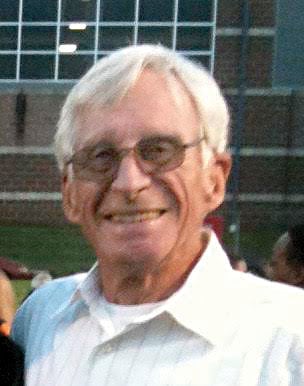 Lifelong Webster Groves resident and Rolling Ridge Nursery president James (Jim) McMillan III died Tuesday, Dec. 4. He was 79 years old.
He had been battling esophageal cancer since 2015, his daughter Lynn Cressler said.
Mr. McMillan was a graduate of Webster Groves High School and the University of Missouri. He then began working for his parents at Henry Schulz Feed Co Stable in Webster Groves, which is now Rolling Ridge Nursery.
He became president of Rolling Ridge Nursery, and was still serving as president though he was long retired, Cressler said.
Mr. McMillan had his own radio show on The Big 550 KTRS called "Growing Green." He was later accompanied on air by John Shea and Dave Schumacher on the station's popular weekly home and garden show called "Inside Out."
Cressler said her father founded the annual Old Webster Christmas Show & Open House, which still goes on today. She said he loved the outdoors, had a great sense of humor and always had a good story.
He was preceded in death by his brother, Alexander (Sandy) McMillan, who also helped run Rolling Ridge Nursery.
Jim McMillan is survived by his wife of 57 years, Sue, and daughters Cressler and Karen Perry. Funeral arrangements are pending.