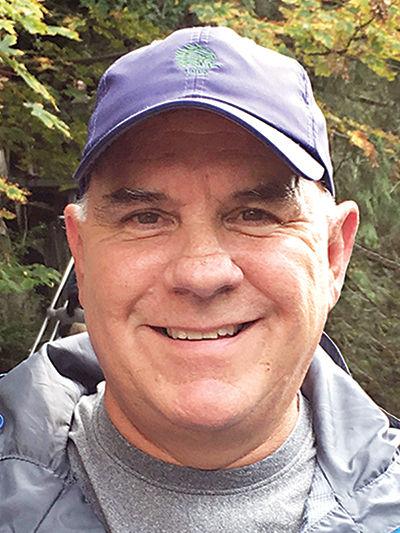 Purk, Robert T. On Jan. 28, 2020 Bob Purk was called to be with his daughter, Kelsey. He was a letter carrier for 33 years in Kirkwood and Des Peres. After a 15 month amazing journey with family and friends, he finally stopped worrying about his son and wife. All of us left behind will forever remember a life that was cut too short. From childhood to adulthood, he found time to spend with family and friends, all the while providing a tremendous life for his two children and wife.
There is so much to say about how much fun he had in everything he did; golfing, fishing, working on his son's house, concerts, vacations, gardening, hosting our exchange students and above all, grilling.
Even in hospice, he was grinning from ear to ear when a golf buddy came to visit. It was priceless! Thank you, Jim! You know who you are!
Bob is survived by his loving wife, Tracy, his son, Ben and five siblings. He was preceded in death by his daughter, Kelsey. Ben and I ask that you make sure you don't sweat the small stuff and let your family and friends know they are loved. Eat ice cream. Stay strong and smile!
A funeral was held at Kutis Affton Chapel, 10151 Gravois, on Friday, January 31. Mass was held at St. Peter Catholic Church in Kirkwood. Interment was at Sunset Cemetery. In lieu of flowers, contributions to Cardinal Glennon Children's Hospital or Siteman Cancer Center appreciated. Visitation was Thursday, Feb. 6.