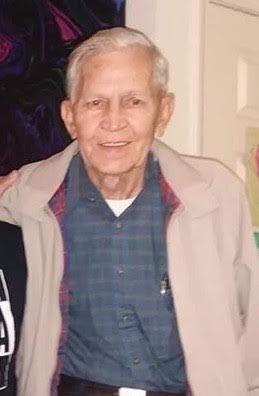 Vaughn, Robert L. of St. Louis, Missouri, was born on March 19, 1933, in Princeton, West Virginia, to James and Sally (nee Wertz) Vaughn, and entered into rest on Wednesday July 15, 2020, at the age of 87 years, 3 months and 26 days.
He is preceded in death by his parents; his wife, Donna (nee Sullivan) Vaughn; and his brother James R. Vaughn Jr. He is survived by two children, James (Trina) Vaughn and John Vaughn; one grandchild, Amanda Valentine; three great-grandchildren, Noah Valentine, Brooke Valentine, Christopher Valentine; and many other relatives and friends.
Robert served in the United States Air Force and also worked for NASA, as well as the NSA. Robert worked on the Mercury and Gemini space rockets, as well as the Voodoo and Phantom planes as a jet engine mechanic. He was proud of his past affiliation with McDonnel Douglas. Robert loved watching Jeopardy and seemed to know all of the answers on the show. He will be lovingly remembered and missed by many friends and family members.
Visitation will be Friday, July 24, 2020, at Chapel Hill Mortuary, 10301 Big Bend Road in Kirkwood, Missouri, from 11 a.m. until the time of service at 1 p.m., followed by entombment. Family and friends can review and share stories, photos and condolences online at www.stlfuneral.com.