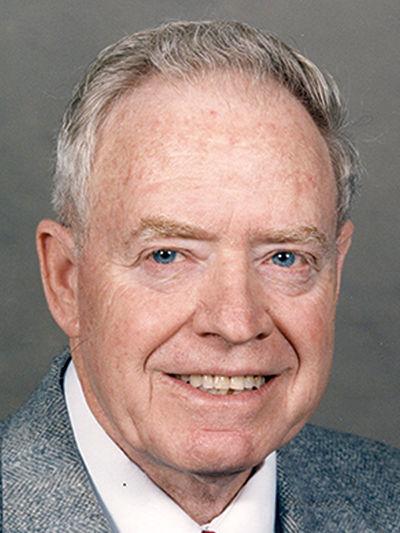 King, Robert E. "Bob" passed away peacefully at his home, Tuesday, Oct. 1, 2019. Beloved husband of Donamay (Weiland) King; dear father of Valerie (Mark) Puett, Edwin King, Shari (Stephen) Smith, Steven (Sharon) King, Susanna King and Terry (Jackie) King; grandfather of Christine, Robert, Kyle, Meghan, David, Christopher, Christian, Michael, Lucas, Kiersten and Jessica; great-grandfather of Joseph, Giada and Oliver; step-brother of Joel Davis.
Bob was born in Toledo, Ohio, and graduated from the University of Toledo with a degree in Aeronautical Engineering. To pay for college, he worked at his future father-in-law's vegetable farm. Bob was a Sgt. in the U.S. Marine Corp and worked as an aeronautical engineer for Boeing for 53 years. Prior to Boeing, he worked for 10 years for Convair. He was a member of Trinity Lutheran Church in Kirkwood. He enjoyed music, including playing piano and working on jigsaw puzzles. He enjoyed math and was a strong proponent of Education in his community.
Funeral service Saturday, Oct. 5, 2019, 10 a.m., at Trinity Lutheran Church, 820 Lockett Ave., Kirkwood, Missouri. Interment St. Paul's Churchyard. Memorials may be made to Trinity Lutheran Church. Visitation Friday, Oct. 11, 4 to 8 p.m. at Bopp Chapel, 10610 Manchester Road, Kirkwood.