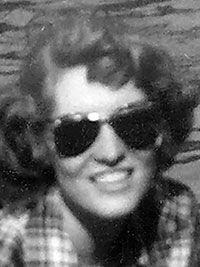 Laudel, Rhoda M., 93, passed away Aug. 24, 2021. She was born in 1928, the daughter of Rev. and Mrs. F. L. Rodenbeck. 
Rhoda May (Rodenbeck) Laudel was preceded in death by her husband of 66 years, Louis (Lou) W. E. Laudel, and all four of her siblings. Lou and Rhoda met at Lou's sister's wedding rehearsal dinner where, the story goes, he told someone that night she was "the girl he was going to marry." She is survived by her three children, Dave (Lin), Lou (Mary), and Ruth; her granddaughter Mackenzie; and many nieces and nephews. 
She knew she wanted to be a nurse by the age of 8, and graduated from the Deaconess nursing school in 1949. She worked as a nurse, and then as a mother. She lived in Webster Groves for over 60 years and she was active in her church,  volunteered with the Boy Scouts and Girl Scouts, and as an instructor with the Red Cross swim program at the Webster pool. She served on the Webster Groves Board of Parks and Recreation for years, and was a member of the Webster Groves Garden Club for three decades. She was an avid reader.
Family and friends are invited to pay respects at Kutis Funeral Home, 10151 Gravois Road, on Friday, Sept. 3, beginning at 3 p.m. until services at 4:30 p.m. The family kindly requests visitors wear masks. 
In lieu of flowers, contributions may be made to the Alzheimer's Association or the Friends of the Webster Groves Public Library.