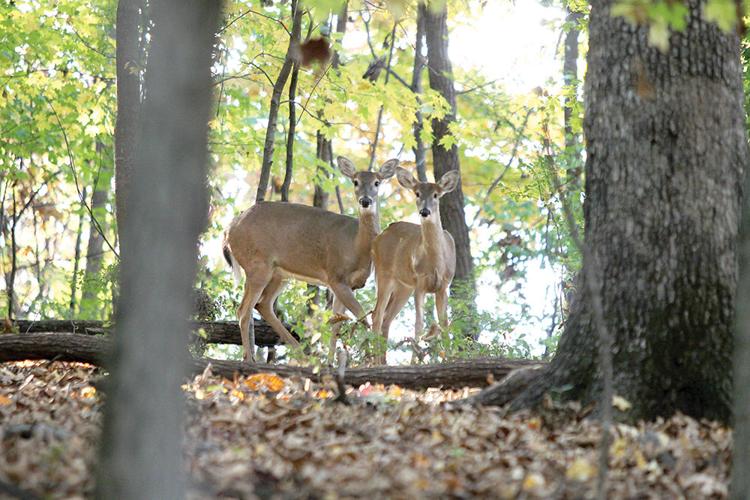 Des Peres resident David Kinest said his property has become a "deer superhighway." That is how he described his home on Winding Trails Lane to the Des Peres Board of Aldermen at its Monday night meeting.
"The reason I'm here is because we let our dog out in the back yard and he came in yelping," Kinest said. "My neighbor told me a deer stomped on him.
"My house backs up to green space which is why I moved here, so I could have woods and a place to walk," he said. "I have a 9-year-old grandson who likes to play on the common ground and the woods. The time to survey has come and gone, and it's time for action."
Last February, after getting a report from White Buffalo Inc. citing a 28% increase since 2016 in the deer population in Des Peres, a motion requesting a permit to allow a managed deer hunt died for lack of a second.
The board then passed a bill prohibiting the feeding of deer and other wildlife in the city.
City Administrator Doug Harms said the deer are most concentrated in Bittersweet Woods and Phantom Forest, which is on land owned by the Missouri Department of Conservation.
"We would need their permission, and if we want to do it in fall of 2020, we would have to ask in January," Becker said. "The last time we talked to them they were open to it, but would limit the number."
Mayor Mark Becker said the issue was something the board would be taking up in the near future.
"I know you've seen our policy and your statements will move us into the next steps when we hear from more residents," Becker said. "I promise we will take this up and move the process along."