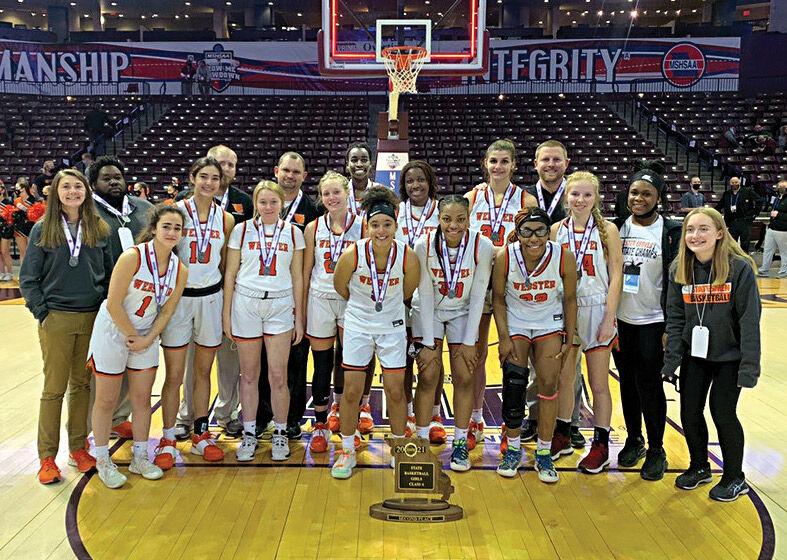 Though they came up short in the Class 6 Girls State Basketball Championship, the Webster Groves High School Statesmen still managed to make school history with a second-place finish. 
The girls team advanced to the state final four for the first time in school history. A thrilling come-from-behind win over Kickapoo High School on March 19 propelled Webster to the state championship game the following night.
The team finally met its match against Incarnate Word Academy, losing the state championship 58-37 on Saturday, March 20, in a game played in Springfield, Missouri.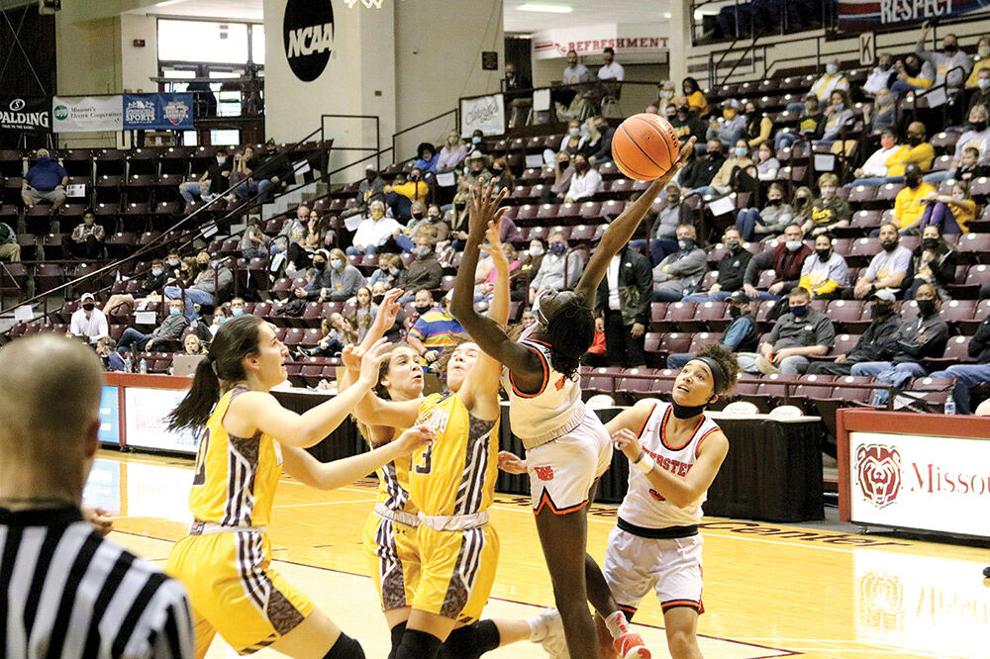 Team members said they worked hard all year under coach Joshua Spuhl.
"Compared to last year, we increased the intensity and style of our practices. We all realized we had so much potential and worked hard to get better every day," said Statesmen senior Dana Buford.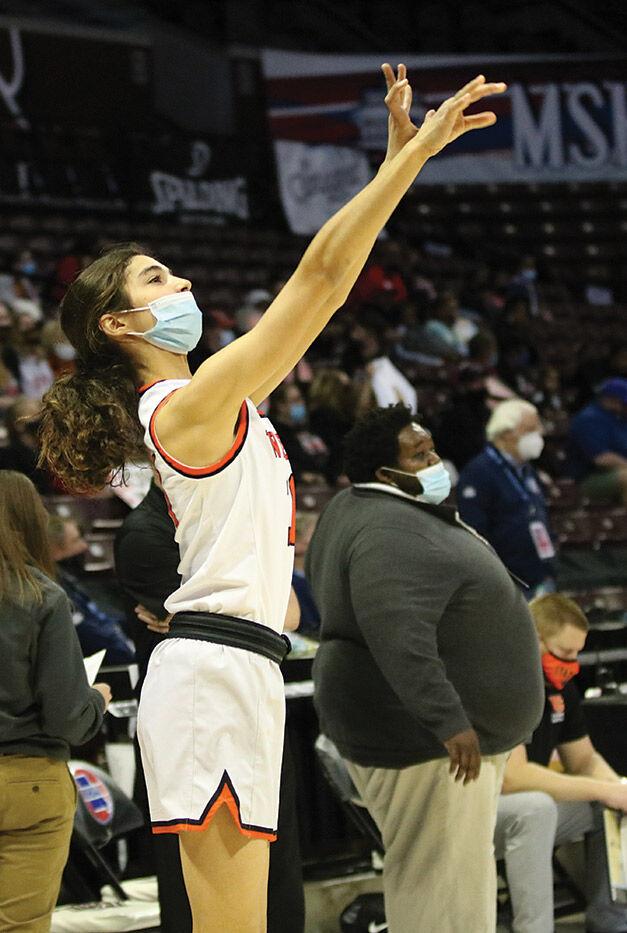 Even with the many challenges brought on by a pandemic, team members were able to create a tight and genuine bond off the court, which helped them on the court. 
"Coach Spuhl puts in so much time for us outside of practice and games. He helps us with school and anything we need. We are more than players to him, and he makes sure we all have what we need to be successful on and off the court," said junior Sophia Nittinger.
Webster Groves advanced to the state final game with a big come-from-behind win over Kickapoo High on Friday, March 19. The girls got off to a slow start against Kickapoo, then managed to steady themselves before coming up with an impressive rally to win the game.
Junior Ellie Paloucek started the game off strong by scoring a pair of two pointers. Kickapoo led at halftime by a score of 32-23. The Webster girls gained ground in the third quarter, and inside the last three minutes of the game, junior Jenna Clark bagged a three-pointer, giving Webster a 62-60 lead.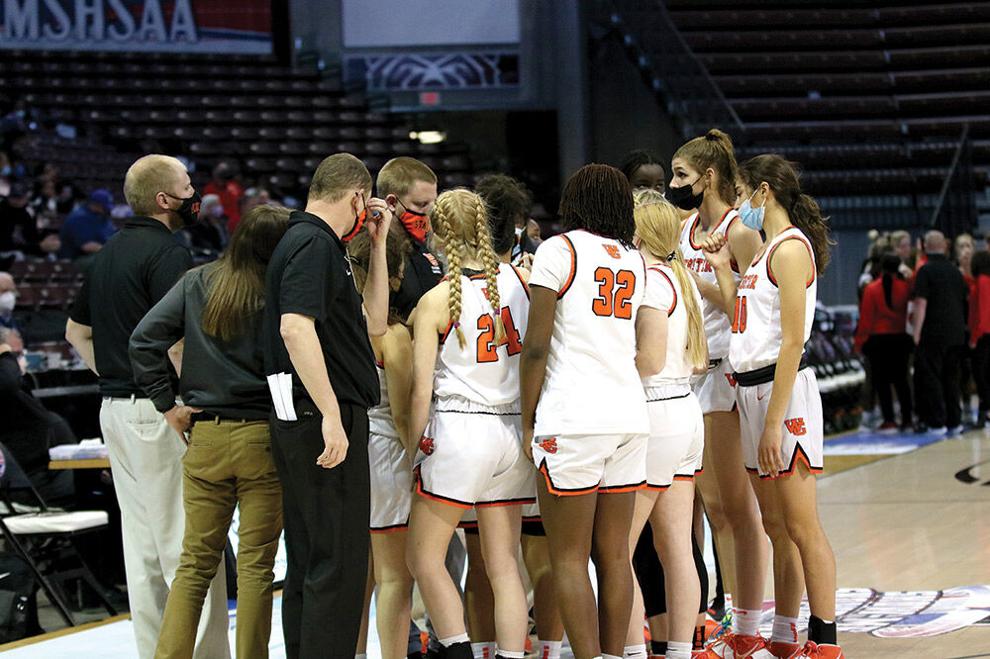 "It felt amazing. That was the first lead of the game we had, and it was so late. There was still a lot of time on the clock, so we had to keep going," Clark said.
Webster then took a lead on the next play, with Clark scoring another three-pointer. 
"My teammates were looking to get me the ball, and I was able to make it," Clark said. "I was in the game to make some shots, and I was able to do that. I had two great passes from my teammates, and I knew that they were going in."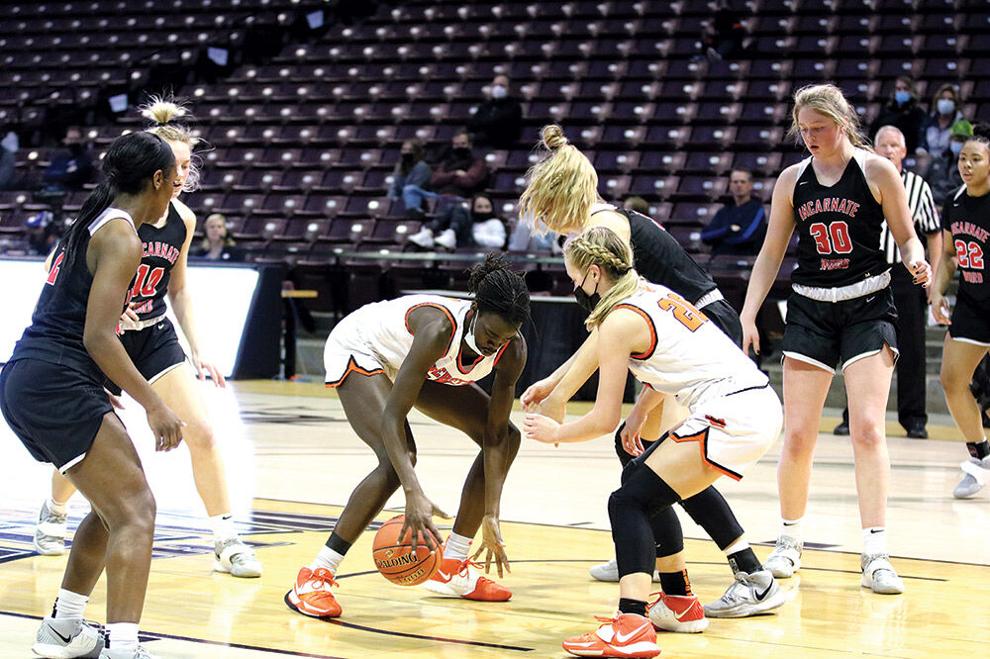 In the end it was Webster 65 to Kickapoo's 60, and onto the state championship game against a formidable opponent, Incarnate Word Academy, the following night. The Red Knights had been undefeated all season and had already claimed 10 state championship titles prior to last Saturday's game.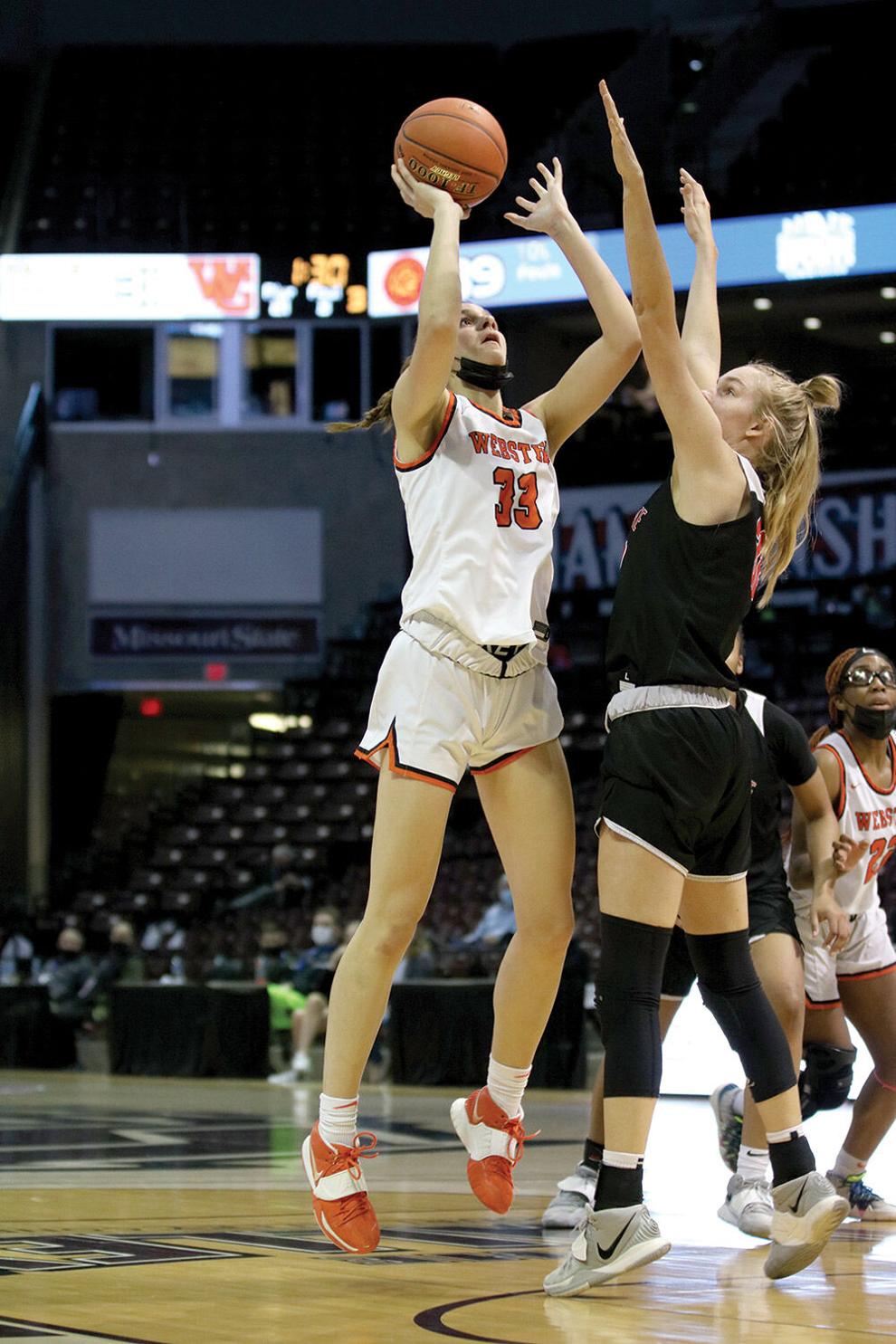 Webster High junior Eliza Maupin started the championship game with a two-pointer, followed by another two-pointer by junior Sophia Nittinger. The Red Knights of Incarnate Word held an 11-point lead at halftime. Webster managed to close the gap in the third quarter, but Incarnate Word came out strong in the game's final quarter,  winning by a score of 58-37. 
Paloucek was the high scorer for Webster with 10 points and seven rebounds.
Webster never gave up and put everything they had into these games. The team made history that everyone will remember, and made many people proud to be a Statesman. 
Webster Groves High School student  Sophie Schnieders is a member of the Echo yearbook staff.