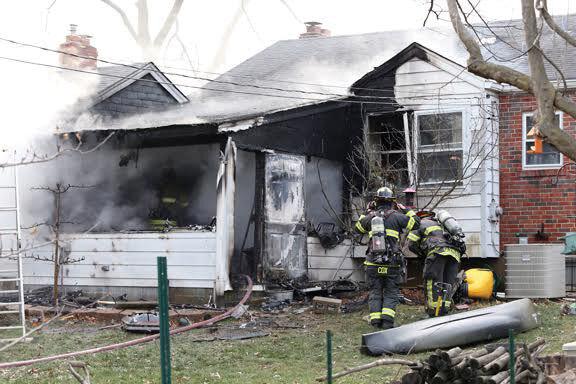 A mother and son were saved by the quick action of a neighbor on Colebrook Drive in Webster Groves on Dec. 31, 2020, when their single-story home caught fire.
The neighbor noticed heavy smoke coming from the back of the house  and called 911 around 2:58 p.m. on New Year's Eve. According to the Webster Groves Fire Department, the mother and son were still inside and unaware of the fire until the neighbor banged on the door. Six local fire departments responded to the call.
The fire was caused by a heat lamp used for the family's pet ducks, which tipped over and ignited combustible materials. The son attempted to fight the fire and was taken to the hospital for treatment. He was released later the same evening. The family remains displaced at this time.
The 1950s-era home sustained heavy rear damage, but is not a total loss, according to the fire department.