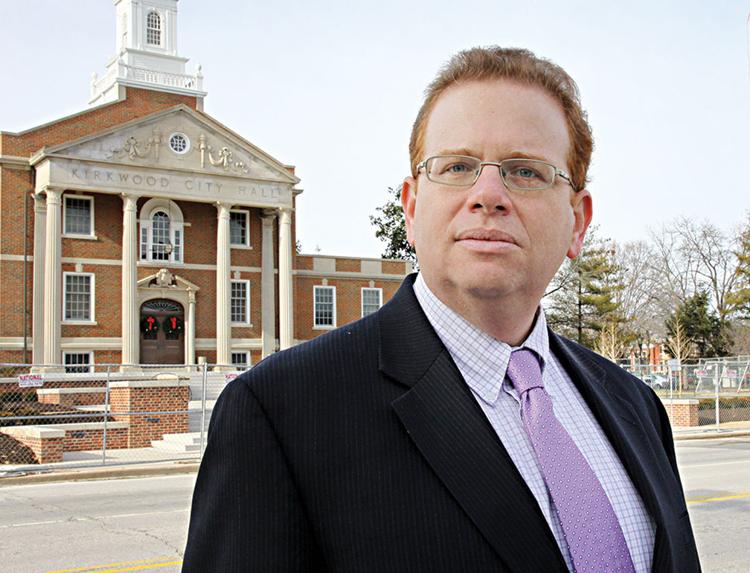 Area residents may take pride seeing their property values increasing, but those hikes often translate into higher property tax bills. That may spell trouble for at least one measure on the April 2 ballot that would take cash out of area wallets, even before those real estate tax bills arrive.
"I have neighbors checking their preliminary assessments and they see 17 or 22 percent increases," said Craig Niehaus of Glendale. "That almost always means higher tax bills will follow. You have to wonder if voters are going to be all that excited then about approving an MSD rate hike on their ballot."
School, municipal and fire district officials also are known to cringe a bit when higher property assessments arrive about the same time they are campaigning for funding measures.
"I've heard from some fire districts about why we go and release preliminary property value increases just about the time they are asking residents for more money," said Jake Zimmerman, St. Louis County Assessor.
"I respond that my job is not to sell people on anyone's fee or tax increases," noted Zimmerman. "My job is about doing fair evaluations of property and the law requires that those preliminary figures have to be out by April."
Preliminary figures released this April reveal a real estate market that is showing broad strength over the past two years. Compared with 2017, the typical property has gone up in value by approximately 15 percent.
Property owners in St. Louis County can now view their preliminary 2019 real estate values online at revenue.stlouisco.com/ias/.These values are not final. Under Missouri law, the assessor's office can review individual property values until July 1.
Zimmerman urges property owners to carefully review information about their home on the county's website.
"Our top priority is to get it right," he said. "But with hundreds of thousands of properties to appraise, there will always be mistakes. No one knows your property better than you. If you see something wrong, say something."
As Zimmerman puts it: "If our records show more bathrooms than you really have, then we'll get your home value wrong. That's not fair, and that's exactly what we want to fix."
Zimmerman said assessor office figures impact property owners and school and fire districts. Setting the property values is the first step in the property tax process, but taxing districts are the ones that set the rates that determine what homeowners or businesses will pay.
Tax Relief Now
Up until the bottom fell out of the real estate market in 2008, regular valuation increases and property tax hikes prompted local residents to join a group called Tax Relief Now. Sarah Haenni of Kirkwood and Glendale's Niehaus were active in that group.
"It looks like we may be entering a period when a Tax Relief Now group might be revived," said Niehaus. "That's yet to be seen, but we had some solid accomplishments a decade or so ago.
"For one thing, we helped get an end to the 'drive-by assessments' when the county was often not coming up with accurate valuations. We also got an elected assessor for the county, which made that office much more responsive to taxpaying voters."
That first elected St. Louis County assessor is Zimmerman.
"I think my election as assessor is because we have tried to be responsive," said Zimmerman. "I promised in 2011 to end drive-by assessments and I have kept that promise. We take time to go on the premises for valuations on request."
Zimmerman said valuations can be trickier in areas where tear-downs are happening to make way for McMansions in the midst of modest bungalows. That can result in wide variations in actual sale prices of neighborhood real estate.
"We strive for accurate comparables in evaluating your home property," said Zimmerman. "We also have looked at other issues to arrive at a fair system."
Zimmerman said he is proud to have put real estate on the tax rolls that formerly avoided property taxes under the guise of being non-profits.
"Aberdeen home in Kirkwood is a good example of that," said Zimmerman. "It's residential property that was pretending to be a non-profit charity. We need to be fair to taxpayers and we are not going to be intimidated when high-priced lawyers are enlisted to fight us in our effort to be fair."
Hardship For Seniors
"One thing I hear all the time is that home valuations and taxes are forcing seniors out of their homes," Zimmerman said. "I once worked with Rep. Jeanne Kirkton, who represented Webster Groves, to address that with a law that said property taxes won't go up on a senior's home until that home is sold.
"We hit a wall in the legislature," said Zimmerman. "The legislature could do a lot to ease the tax burden – a fairer school funding formula all across the state would certainly help. Right now, I have to applaud Sen. Scott Sifton who has been working on a 'Homestead Act' that could give senior homeowners some relief with a home tax credit."
Tax Notices Coming
All residential property owners will be mailed change of assessment and projected tax liability notices in May. Beginning May 15 informal conferences for residential property owners can be scheduled by calling 314-615-4595.
In this area, informal conferences can be scheduled from June 6 to June 14 at 9059 Watson Road in Crestwood.
"Our office encourages property owners to utilize this option, because they will be able to meet one-on-one with an appraiser and likely have their issues resolved without the need for a formal appeal," Zimmerman said. "We are pleased with this location, so people won't have to drive to Clayton and deal with traffic and parking issues.
"A popular sport in the county right now is to complain about valuations," said Zimmerman. "If you see something that looks wrong – talk to us. We will see if something can be done."
On July 1, the assessor will certify the 2019 Assessment Roll containing the final values. This date is set by Missouri statute and cannot be changed. By law, after July 1, the assessor cannot make changes to property values.