Webster Groves Mayor Gerry Welch had very little to say after Proposition 1 was defeated on Tuesday by a scant 13 votes.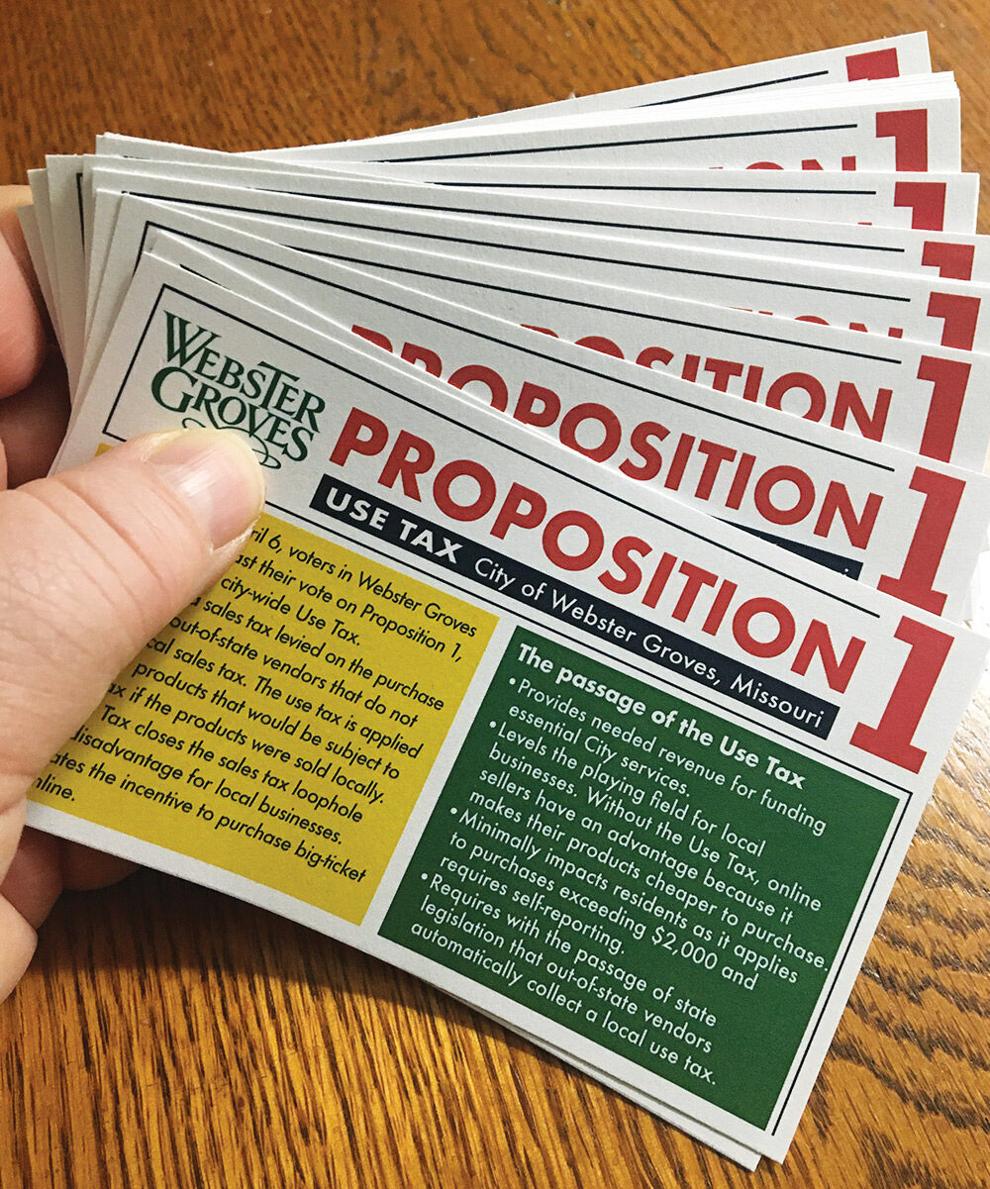 "I'm really disappointed. That's the only comment I have at the moment," Welch said the day after the election. "It (Prop 1) would have given the city some needed, additional revenue without much impact on our residents."
Prop 1 asked voters to impose the city's local sales tax on out-of-state online purchases that exceeded $2,000 over the course of a year. The city of Webster Groves estimated the new tax would bring in about $250,000 per year, with monies going toward priorities to be determined by the city council. 
The same measure was passed by voters on Tuesday in Rock Hill and Warson Woods. 
But unlike in Rock Hill and Warson Woods, there was some organized opposition to Prop 1 in Webster Groves. A citizen group calling itself Webster Groves Residents Organization placed a half-page advertisement in the April 2 issue of this newspaper urging residents to vote no on the measure. The group is led by Richard Mazzarella and was formed to oppose SG Collaborative's major redevelopment proposal targeting Old Webster.
Mazzarella and his group tied Prop 1 to the redevelopment proposal, stating in the advertisement that: "It appears that they (the city) wish to increase our taxes in order to offer millions of dollars in TIFs to developers such as those involved in the Old Webster Redevelopment Project."
The city claimed it would be up to the city council to determine how Prop 1 funds are to be distributed among essential city services. Informational literature from the city also stated: "The city may also from time to time determine that a special project be funded from this tax."
Supporters of the use tax claimed the tax would not only provide needed city revenue, but would "level the playing field" for local brick-and-mortar retail stores forced to compete against online sellers not required to collect the local sales tax.
Mayor Welch on Wednesday said it was too soon after the election to know whether the city, at some time in the future, will resubmit a use tax measure before voters.