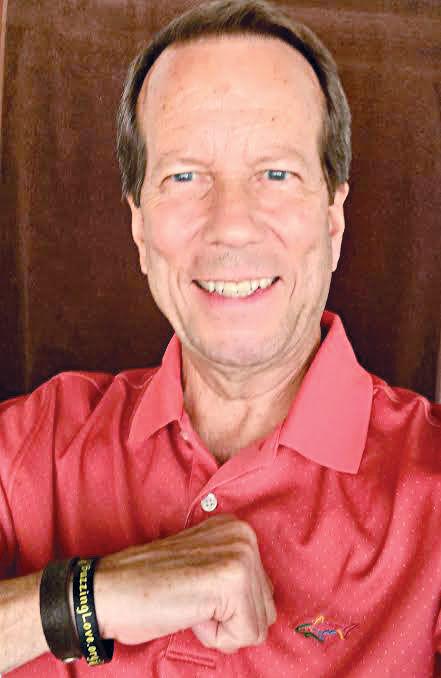 Sometimes guys are reluctant to share stories of kindness, but I think we need more of it. There are lots of guys in our Buzzing Love tribe, but we'd love to have more. Many thanks to longtime WKT reader Ron O'Reilly for sharing this story.
A few months ago, I got a call from Ted, a friend who checks in with me on occasion to see how things are going. I told him I was "licking my wounds" over a three-year relationship that had recently ended. Without pause, Ted invited me to join him and Chris, a mutual friend and longtime Kirkwood resident, who were meeting at Amigos in Kirkwood that evening. I agreed to join them.
Not only did the camaraderie of Ted and Chris cheer me up, but Chris convinced me to join him and about 25 other guys from our St. Louis University High School class of 1969 at a get-together in September. I knew about the planned gathering, but had decided not to go, fearing embarrassment because I'd been long divorced and my career path didn't compare to the lawyers, doctors and entrepreneurs in our graduating class. 
Chris lovingly reassured me that those things didn't matter, that everyone would be glad to see me and that I should go. So, rather than let shame control my decision, I said I would go. I was very much looking forward to reconnecting with the fellas from SLUH.
About 25 of us gathered outside one of our classmate's farm in Washington, Missouri. I'm so glad I went. Unlike the fears I had harbored for years, it was a very positive, enjoyable and relaxing event, and such fun to reconnect with a bunch of wonderful guys. It turned out to be a most uplifting and heartwarming experience. So I was amply rewarded by taking a chance and following the kindly advice of my friends Ted and Chris, who is also a fellow alum.  
The moral of the story is to put oneself out there when it may be uncomfortable, but I wouldn't have done that without the encouragement of my dear friends. It is a loving thing that my friends did on both inviting me to join them for dinner and encouraging me to join the SLUH get-together. Thanks so much Ted and Chris — you're proof that guys can show Buzzing Love, too! 
Yes — guys can show Buzzing Love, too! After all, Buzzing Love was founded in memory of a guy with the hugest heart and the loudest laugh — that would be my dad! Buzzing Love is proof that kindness  knows no boundaries and brings people together — one small act of love at a time.
We hope you'll join us in our efforts to spread more kindness. To learn more about the Buzzing Love movement or request two free bracelets to help buzz the love, visit BuzzingLove.org and follow us on Facebook @BuzzingLove and/or Instagram @buzzing_love. We also encourage sharing acts of kindness using the hashtag #buzzinglove.
Better yet, email me at jmowers@timesnewspapers.com or give me a buzz at 314-968-2699 when you spot kindness in our communities.