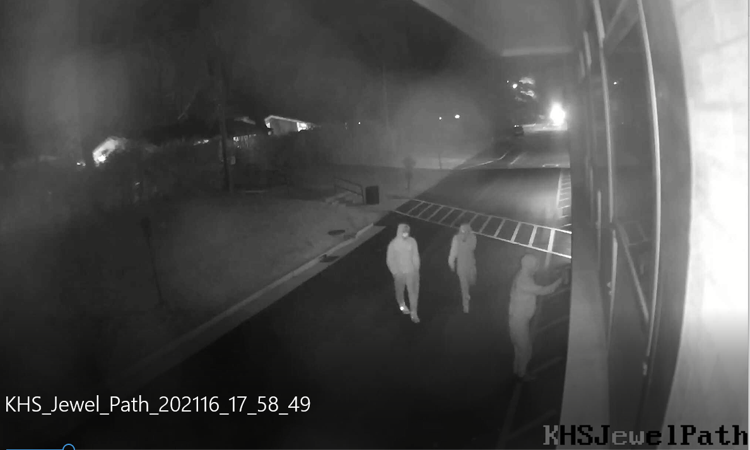 Update Jan. 13, 2021: Suspects have been identified and arrested. Read the story here.
Following a Jan. 6 incident, the Kirkwood Police Department has released a video and screen shots of several suspects who spray-painted graffiti on exterior walls of Kirkwood High School.
"On Wednesday, Jan. 6, 2021, at 5:56 p.m., these three unknown individuals entered the east alleyway of Kirkwood High School, via the West Jewell cut-through, and spray-painted graffiti on the High School wall. One culprit appears to have on eyeglasses and there is a notable distinct pattern on the back of his hoodie," wrote Public Information Officer Gary Baldridge in an official press release.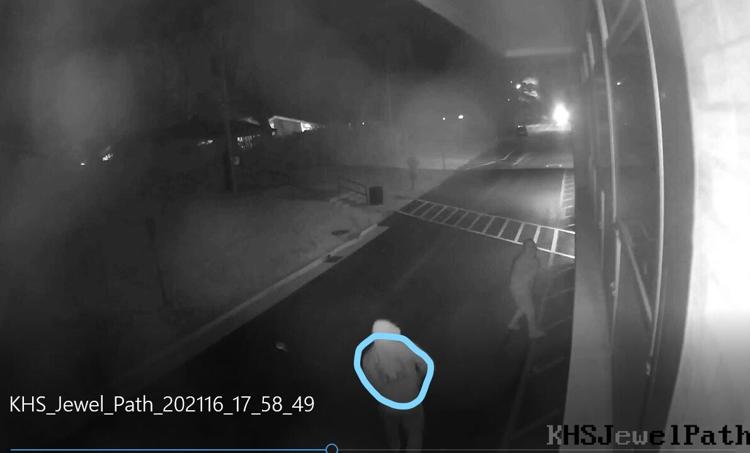 Baldridge added that similar incidents at Nipher and North Kirkwood middle schools are believed to be related. Anyone who can help identify the individuals or who can assist the police with the investigation is asked to contact Detective Jennifer Burton at 314-984-6902 or Burtonjl@kirkwoodmo.org.
The contents of the graffiti have not been released, though all school principals have acknowledged the contents were racist.
Two events are planned for Wednesday, Jan. 13, in response to the incident. In solidarity with students and community members of color, parents and friends are invited to stand on the sidewalk of Dougherty-Ferry outside of Kirkwood High School at 7 a.m. with signs showing messages of encouragement for Kirkwood students, faculty and staff. A march from the high school to the Kirkwood police station, planned for 4 p.m., is organized in protest of the Kirkwood Police Department's handling of the investigation.