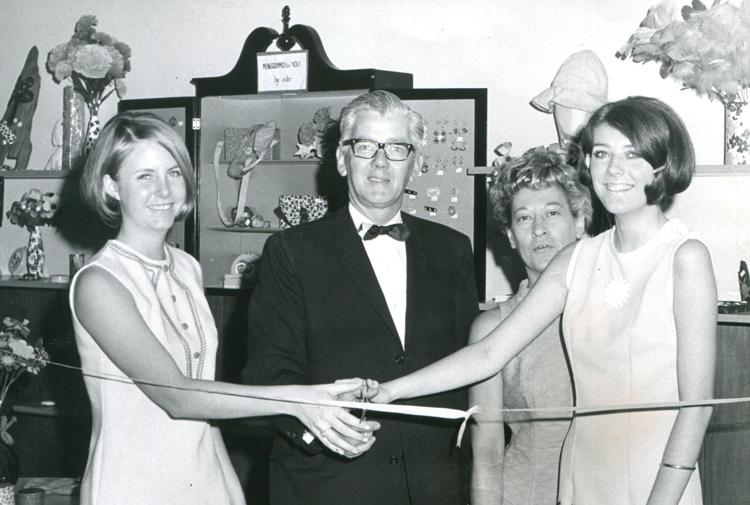 In a time of pandemic, masks, social distancing and high anxiety, Debra Mack Larson returns us to a kinder, gentler interlude of paper dolls, pink dresses and nurturing mothers. The 1969 Kirkwood High School graduate accomplishes this with her new book, "Pink Satin Sashes."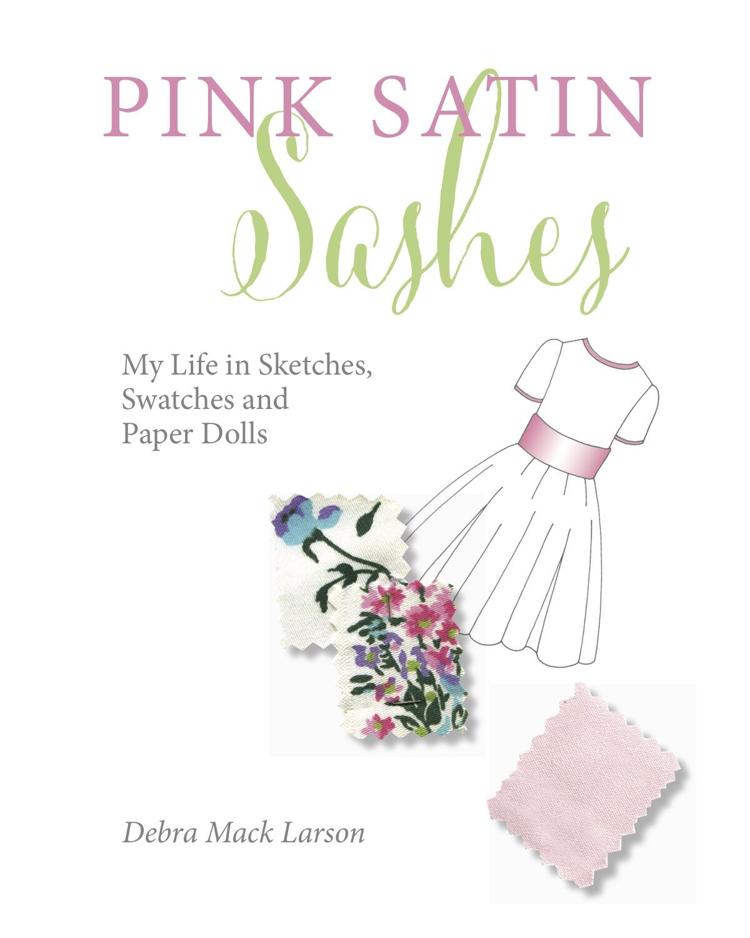 Ostensibly, the book is a collection of sketches, swatches of fabric and designs that her seamstress mother brought to completion for Larson to wear from the 1950s to 1970s. However, the colorful chronicle is really a nostalgia trip and a loving tribute to an amazingly creative woman, Mary Mack.
"I was absolutely intrigued by how my Mom could take a piece of material and make it into something beautiful," said Larson. "At age 9, she helped me make my first outfit. Even though I did learn to sew and got fairly good at it, I always knew my mother was the 'master.'
"I was thrilled that Mom made my clothes because I had a great wardrobe — a new outfit every few weeks," added Larson. "We shopped together and found just the right fabrics. I doubt that mothers and daughters today have anything at all like this to bond over."
Larson laments that there aren't a lot of fabric stores anymore and those that are still around cater to quilting. And when you can buy a dress made in Bangladesh for $28, why would you take the time and money to sew one for twice the price?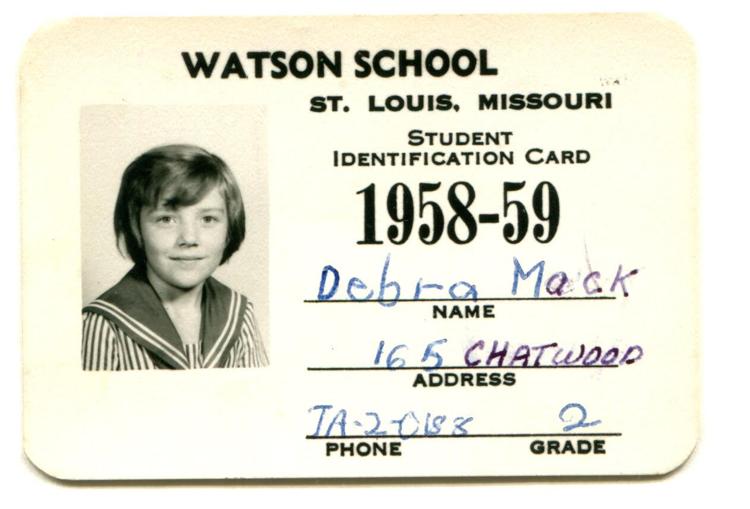 "I'm not sure why, but I became an Anglophile even before I actually knew what that was," said Larson. "Then I saw Hayley Mills and was hooked. It was 'The Parent Trap' that really got me. I loved the story, the clothes, the style and saw it over and over. Hayley Mills was in every magazine and I saved them all. I even took pictures of her pixie cut to the hairdresser and said, 'Make me look like that!'"
It took a while for Kirkwood's Anglophile to warm up to the Beatles. She had a pen pal from London and all she wrote about was the British rock group, but Larson wasn't impressed. Then they came to the U.S. and Larson began looking at Carnaby Street styles and collecting "Beatles Bubble Gum" cards.
Business Women At 16
At the height if Beatlemania, Larson joined creative colleague Peggy Anderson, a Kirkwood High School class of 1969 graduate, to start the Sun Spot Teen Boutique at 124 S. Kirkwood Road. The store sold student-made artwork, clothes and accessories while Beatles blared on the radio.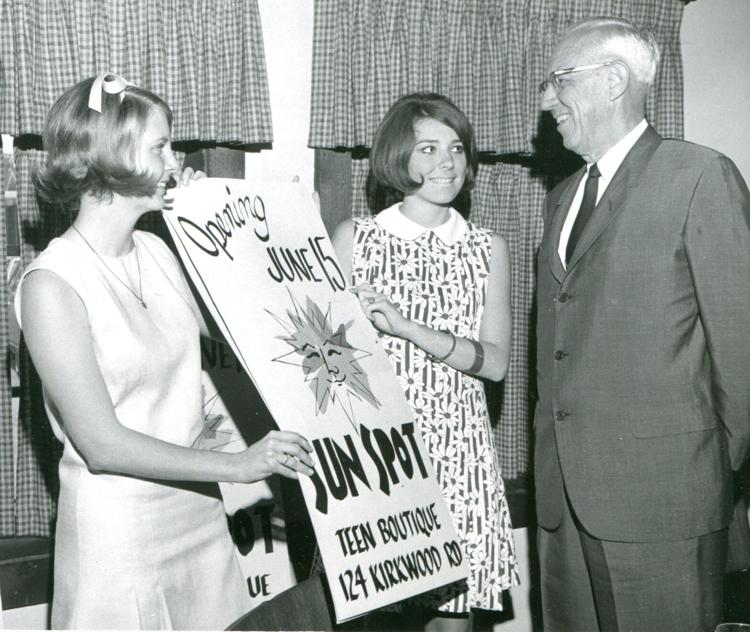 "Harlan Gould was a neighbor of ours and he was a well-known member of the Kirkwood Chamber of Commerce," recalled Larson. "The chamber asked Peggy and I to come speak at their monthly luncheon.
"I'm guessing that since we were cute high school girls, we weren't the type of guest speakers they were used to," said Larson. "They gave us shopping bags and placed an ad in the West County Journal about the opening of our shop — 'The Sun Spot is Kirkwood's New Fun Spot!'"
Soon, Kirkwood's premiere photographer, Francis Scheidegger, hit the premises to take photos. The lively store came to the attention of Prom Magazine and the St. Louis Post-Dispatch newspaper. Perito's Pizzeria moved next door to serve the young clientele.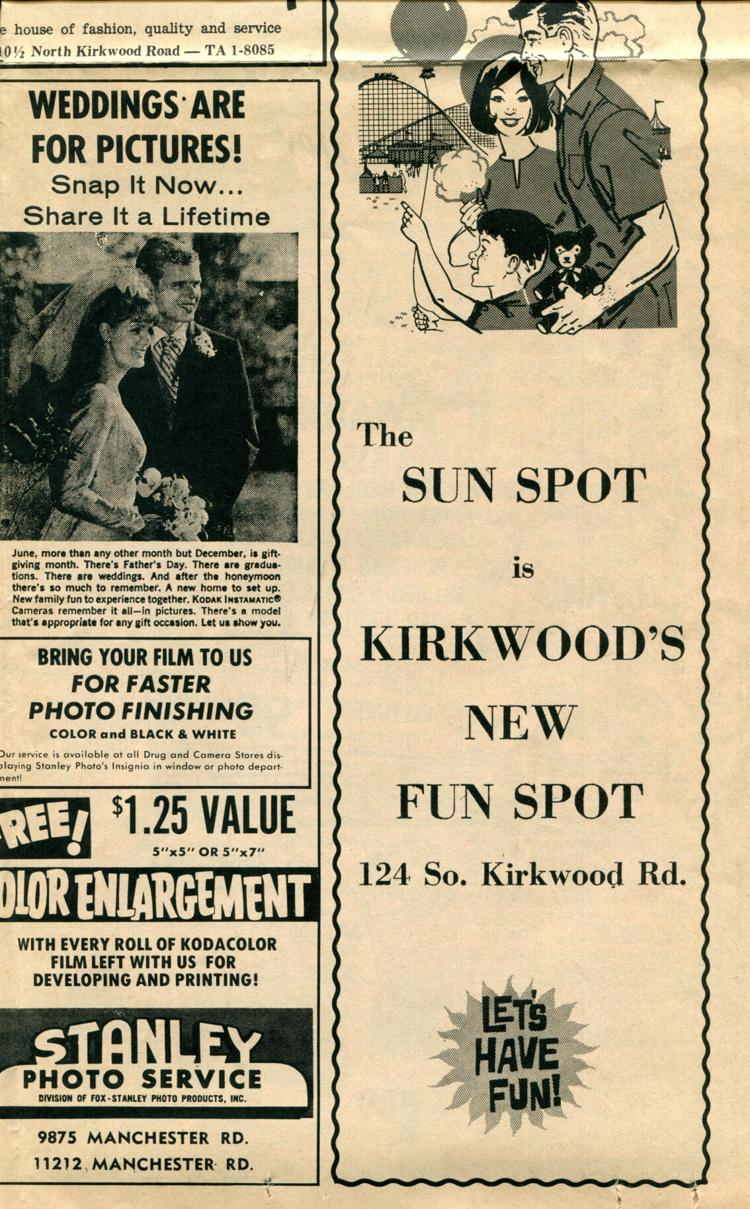 "I learned that I did not want to be involved in retail after our Sun Spot summer, but not before I took business classes my freshman year at college in Oklahoma," said Larson. "It was boring — classes of 200 with statistics and charts. After one semester, I was out. Changed to journalism, which was much more exciting."
Larson's education in journalism and graphics is evident in her new book. In writing the book, Larson said she enjoyed the opportunity to reconnect with her former business partner, Peggy Anderson Lefebvre, who now lives in Florida. 
"She was always a fantastic water colorist and sold many of her paintings in our shop," Larson said of Lefebvre, who is president-elect of the Florida Watercolor Society. "It was very interesting and fun to reconnect with her and with old friends, and boyfriends, to get permission to print old photos in the book."
Traditional 1950s' Homemaker
In addition to being a local nostalgia trip, Larson's book is a tribute to her mother, whom she describes as a traditional homemaker and great shopping buddy. Larson now regrets that as bricks-and-mortar retail shutters, mom-and-daughter shopping excursions are being extinguished.
"I loved shopping trips with Mom," said Larson. "Every school holiday, Mom and I would head to Downtown St. Louis on the bus. Occasionally, we got a really early start and arrived before the stores opened. Famous-Barr would play 'Call to the Post' as they opened the doors to let the shoppers in.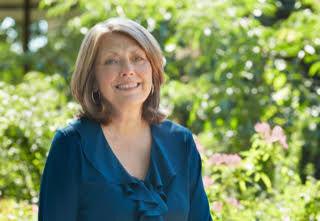 "Mom and I would shop. We'd take our packages to the tea room for lunch. If we were in Famous-Barr, we would have their famous French onion soup. At Stix, we would have their frozen fruit salad. Then we headed for the fabric department, definitely something from a by-gone era. We'd look at patterns and buy material to try to recreate the outfits we'd seen in the morning. Then we'd go to a matinee and take the bus home," Larson recalled.
The source material for Larson's book includes four small spiral notebooks that her mother kept. They contain detailed ink drawings of everything she made for her daughter, from a toddler through college. She always attached a swatch of the material and trim in the notebooks.
"After I decided to write the book, I began bringing mother's notebooks along when we went to her doctor's appointments. My motives were twofold — one, to distract her from the long wait, but mostly to see what, if anything, she remembered about the outfits. She forgot that she had made the books and was delighted to see all the lovely designs," Larson said. 
"A couple of years ago I made a shadowbox about my dad with some memorabilia from World War II — his Purple Heart, his hat and a really cool picture of him holding a pipe. I showed it to Mom and after a moment she said, 'I wish I had done something important so you could make one of those for me,'" Larson recalled.
Larson said her mother's wistful comment "just broke my heart." Larson said her book is a tribute to her late mother and proof that she indeed did some incredibly important things for her daughter.
"Pink Satin Sashes" is available at The Webster Groves Bookshop in Webster Groves. The book can be found along with her husband Allen Larson's recently-published, "The Sisters Backstage."