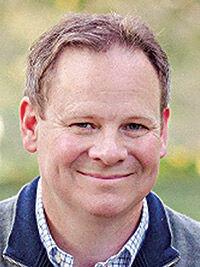 LeFevre IV, Philip Joseph of Sunset Hills, Missouri, died Feb. 8, 2021, in a tragic plane accident. His father, Dr. Philip Joseph LeFevre III, also perished in the crash. Philip was born March 6, 1973, in Springfield, Missouri, to Dr. Philip Joseph LeFevre III and Patricia (Adams) LeFevre, both deceased. He is the devoted husband to Laura (Heinz) LeFevre, whom he married on Nov. 7, 1998. Philip is also the loving father of three precious children: Philip V, Patrick, and Colette, ages eight, six, and four, respectively. He is survived by his four older sisters: Michelle (Alan) Arbuckle; Cherie (Matt) Grahek; Christie (Michael) King; and Julie (Warren) Nakatani.  He is also the "favorite" uncle to 14 nieces and nephews. 
Philip is a graduate of Glendale High School and Drury University, both in Springfield, Missouri. He received his Executive MBA from Washington University, St. Louis, Missouri, in 2011.
Philip became a licensed mortgage broker in 2004 and was the CEO and president of three successful companies: Accord Financial, Accord Properties, and his current company, Lending Partners.
From an early age, Philip longed to be a pilot. Under the tutelage of his father-in-law James (Jim) Heinz, he began flight training in 2006, and earned a private pilot's license in 2007. In 2010, he achieved his instrument rating. He was able to purchase his own private plane, which was used to engage with clients all over Missouri for his business, and, of course, to soar the open skies with his family, especially his father. In 2020, they were able to complete his father's bucket list by flying to the few remaining states that his father had not set foot in.
Growing up, Philip was fortunate to spend his summers on Table Rock Lake at the family cabin. Many days were spent fishing off the boat dock or skiing recklessly on the lake. As previously mentioned, he was truly the favorite uncle, tirelessly spending hours driving the boat for inner tubing, skiing, and exploring the lake. His children have experienced all the joys of his childhood and love the lake as much as he did.  He was a child at heart himself, and his ever-joyful disposition and optimistic outlook on life were contagious.
From childhood through adulthood, he was extremely gifted with his hands. Like his father, there was nothing that he could not take apart and put back together, be it electrical, plumbing, woodworking, mechanical, etc. The family relied heavily on his expertise and called him when anything broke. Some of his most beautiful creations were cedar birdhouses with copper roofs given to friends and family. His children show every sign of following in his footsteps, with their intelligence and inquisitiveness.
His final gift to his children was a beautifully-built tree house that he designed and constructed with his own two hands. In Philip's own words, "it had all the bells and whistles," minus heat, electric, and Wi-Fi, which were sure to be installed at a later date.
Philip was a loving husband, father, brother, son, uncle, and nephew. You will be dearly missed.
A Mass was held on Feb. 17, 2021, at 10 a.m. at St. Justin Martyr Catholic Church, 11910 Eddie and Park Road, St. Louis, Mo. 63126. Interment at Resurrection Cemetery.
In lieu of flowers, the family has asked that donations be made in his honor to St. Jude Children's Research Hospital. Donate online at https://www.stjude.org.