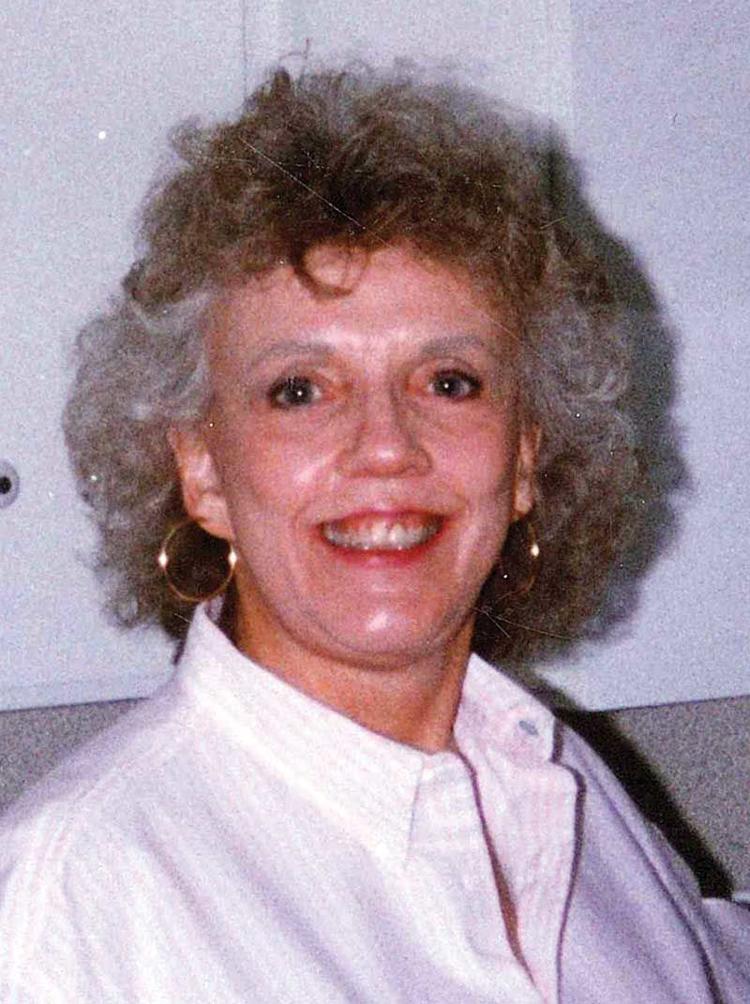 Rhodes, Patricia Rae McDermott Clement entered into her final rest on Nov. 25, 2018, at the age of 81.
Born in Las Animas, Colorado, in 1937, Pat and her parents moved several times before settling in Tracy, California, where her father worked as a typesetter and reporter for the local newspaper and her mother worked for the county health department. Pat graduated from UC Berkeley and headed for North Carolina to serve in the U.S. Marine Corps. She served for two years before being discharged from active duty as a first lieutenant.
In 1961 she married Dick Clement, a jet pilot and fellow Marine. They had two daughters, moved to St. Louis, and divorced in 1979. During that time Pat earned two master's degrees, one in sociology and one in history, and an associate degree as a paralegal.
She used those skills to get a job as a paralegal for a St. Louis veterans association and then became an archivist for the National Personnel Records Center in St. Louis, a job she loved. She also worked as a historian for the U.S. Army Troop Support Command.
Something else she loved was John Rhodes, a man she met one night at a bowling alley in St. Louis. They dated for two years and married in 1983.
In 1987 Pat and John moved to El Paso, where he worked for the Internal Revenue Service and Pat worked as a historian at Fort Bliss Army Base. She retired in 2004, several years after John's retirement.
Pat and John were married for 35 years and had a ball together. They traveled the world, visiting Canada, Mexico, much of Europe, the U.S. and a cruise through the rivers of Russia. One of her favorite places to visit was Britain. They traveled in groups, with couples, and by themselves, enjoying each other's company and the adventures of traveling.
She also spent many years doing volunteer work for Planned Parenthood and political campaigns on both sides of the aisle.
Pat loved her family, cats, trivia, reading, old movies, Gershwin music, funny people, politics, friends and laughter. She was smart, witty, creative, fun-loving, curious and generous. She was a deep thinker, a good friend, and loved being the life of the party. Pat was adored by many people throughout her long, lively life.
Pat is survived by her beloved husband John; daughter Julia Clement-Voigt (Michael Voigt) and daughter Jennifer Clement; stepson Phillip Rhodes and stepdaughter Paula Johnson (Jeffrey); granddaughter Nina Voigt and grandson Benjamin Mohler; stepgrandchildren Tonya Vernon and A.J. Vernon (Rebecca); and two stepgreat-grandchildren, Randi Rae and Nora Vernon.
A celebration of her life will be held on Friday, Jan. 11, 2019, at 11 a.m., at Bopp Chapel in Kirkwood, Missouri. A graveside service will follow at Jefferson Barracks National Cemetery at 1 p.m. In lieu of flowers, donations may be made to Planned Parenthood, the Humane Society, or a charity of your choice.