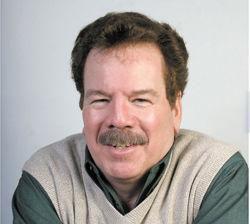 Kirkwood's Claire McCaskill may be retired from the U.S. Senate, but she's hardly checked out from politics. Last week she unleashed some sharp cable TV commentary aimed at Gov. Mike Parson for his Trumpian approach to COVID-19.
She blasted Parson for his recent disparagement of wearing a mask in a pandemic. McCaskill condemned Parson's maskless appearance before a barbecue for cattlemen where he told a cheering crowd: "You don't need the government to tell you to wear a dang mask."
Since Parson declared the state fully reopened from pandemic lockdown in mid-June, infections and deaths have mounted. Many teachers are now in a panic about schools reopening in mid-August. Parson's maskless stance is that he feels no more responsibility for COVID-19 fatalities than for deaths in car accidents.
Parson is an untested governor who took office with plenty of goodwill after the brief, scandal-filled, stage-flop of his party colleague Gov. Eric Greitens. Parson looked like a steady, wise, fatherly leader after Greitens, but the dust has settled and now it's clear that Missouri has its own "stable, genius" in the Trumpian mold.
Conservative pundits praised Parson and his party for real "genius" in putting the Amendment 2 for Medicare Expansion on our Aug. 4 ballot and Amendment 3 – the legislature's attempt to overrule "Clean Missouri" – on our Nov. 3 ballot. The logic was that the health care issue would rev up more voters and hurt Parson if placed on the ballot in November.
The truth is that both of these amendments are going to rev up voters who are literally sick of Show-Me-State incompetence on guns, health care and COVID-19. Missourians will want Medicaid on Aug. 4. They will want Clean Government on Nov. 3 and will vote against Amendment 3.
Nov. 3rd's Amendment 3, also known as "Dirty Missouri," is an outrage. It seeks to undo what voters did in 2018 when they approved "Clean Missouri," which was designed to end rigged, gerrymandered election districts and to usher in ethics reform.
"Amendment 3 is an insult to voters because it's the legislature telling voters you were stupid in 2018, so get it right this time," said Louise Wilkerson of the League of Women Voters. "The legislature represents special interests, not the will of the people. That is why they have tried to overturn voters on so many other issues in past years.
"They have worked to undo the voters' will on concealed weapons, on clean energy, on laborers' right to organize, on minimum wage increases and now on the right to have fair elections," Wilkerson added. "On Nov. 3, they want voters to undo what voters approved by over 60% in 2018."
Wilkerson and "No On 3" advocates believe the governor has misjudged how many voters will come out to repudiate state politicians and to affirm the will of the people. Of course, they also may come out in November to repudiate a maskless governor who says school kids will "get over" COVID-19 infections this fall without medical care or even a visit to the doctor.
McCaskill was a voice of reason last week in attacking the governor's callous approach to the pandemic in Missouri. It's a shame that she is no longer in the U.S. Senate, but she lost in 2018 because she spent too much time answering opponent Josh Hawley's goofy charges that she is "a radical, leftist, extremist, socialist, secularist, Hollywood liberal."
McCaskill lives in a nice, church-going Kirkwood neighborhood. She's not hanging out with KGB operatives and Saul Alinsky radicals. It's a shame that she and so many other good citizens have been smeared, but it seems clear that Americans have gotten wise and are moving past nonsense attacks in favor of facts, science and competence.
Cable commentator McCaskill should continue to speak truth to incompetence in this horrific health crisis. She should also get on board the "will of the people" crusade. Many great citizen initiatives were passed by large majorities when she was defeated in 2018. If only she had hitched her wagon to the people's stars, rather than answering Hawley's ridiculous smears.
Hopefully, we have not heard the last from McCaskill. Maybe she will make another run for office to advocate for reason and the people's will. Wouldn't it be nice to have an articulate U.S. Senator from Kirkwood and Missouri again?