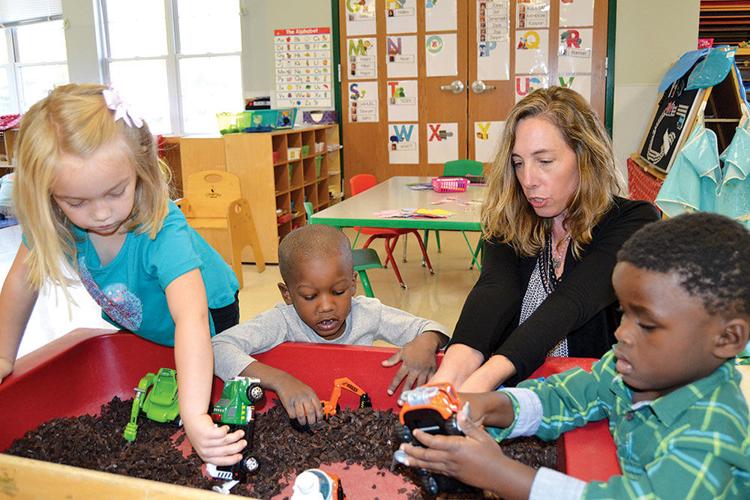 Mercy Hospital South has awarded the Kirkwood School District Parents as Teachers program a $3,000 grant.
The grant will enable the program to bring in expert speakers to Kirkwood area families on important topics impacting mental health, lifestyle choices and connection to resources. Some of the planned speaker specific topics include: Love & Logic sessions, Toilet Learning, Sleep Issues, Feeding Your Infant and Toddler and Breastfeeding.
"We are very grateful to Mercy Hospital for this generous grant," said Parents as Teachers program coordinator Kathy Krus. "With reduced state funding, generous grants such as this one from Mercy Hospital South are imperative for us to continue to provide important services to our families."
Mercy Health Foundation, a non-profit organization, works to help Mercy fulfill its mission of finding new and innovative ways to deliver the best possible health care. Each foundation works to improve the quality of life in their community by increasing advocacy of Mercy's vision and building support for projects that expand and enhance health care.