State Rep. Deb Lavender, D-Kirkwood, is among a growing chorus of state and national politicians calling for a vote-by-mail option for our democracy. She says exercising the right to vote should not be a life-threatening experience in this new age of pandemic.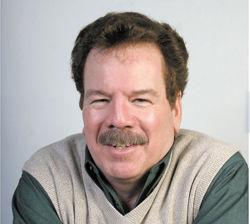 Another voice for voter options is that of home-grown state auditor Nicole Galloway, a graduate of Ursuline Academy in Oakland. Galloway says we need to make it easier to vote now, when older people are afraid to venture out of the house because of a deadly and highly-contagious virus.
When the Missouri Legislature reconvenes on April 27, voter safety should be a top priority for discussion. After all, there are municipal elections scheduled for June 2, state primary elections scheduled for Aug. 4, and a national presidential election scheduled for Nov. 3. The time to act is now.
This is a bi-partisan issue. National polls show that Republicans, Independents and Democrats favor vote-by-mail as is now practiced in the states of Colorado, Hawaii, Oregon, Washington and Utah. At least 21 other states have such laws for local elections.
This is not a partisan issue, but apparently it is a gender issue. Polls show men do not favor vote-by-mail in the same numbers as women. Men want to vote in public polling places and end stay-at-home pandemic restrictions in far greater numbers than women.
This also is reflected in the sentiments of our two Missouri candidates for governor in 2020. Auditor Galloway wants voter options in this pandemic. Incumbent Gov. Parson says public polling places are fine, no need to take any drastic measures.
Is this some kind of a male macho thing? If so, it's really dumb. It's dumb because men are being infected at far higher rates, and dying from the COVID-19 epidemic in far greater numbers. In Italy, men make up 80% of those who have died from the virus.
Despite the startling statistics, the U.S. Supreme Court recently voted along gender lines to not allow special absentee vote considerations in an April Wisconsin election. Five male justices voted to send voters out to public polling places. In the 5-4 decision, all three women voted for a safe voting process.
Supreme Court Justice Ruth Bader Ginsburg expressed outrage. In her dissenting opinion, she wrote that Wisconsin voters "will have to brave the polls, endangering their own and others' safety. Or they will lose their right to vote through, no fault of their own."
As a result of the high court decision, Wisconsin voters had to stand in huge lines in the cold – on special pandemic markers to ensure six feet of separation, before picking up hand sanitizers and a ballot. Will some of them receive a death sentence for exercising their right to vote? Tens of thousands of other voters stayed home in the ultimate court act of voter suppression – by pandemic.
Kirkwood's Lavender says the spectacle in Wisconsin inspired her to make every effort to make sure this does not happen in Missouri. The question now is whether our state legislators will act for health, safety and a voting system that is working well in other states — or will they sit on their hands, spread their plummage and make a display of Missouri macho?