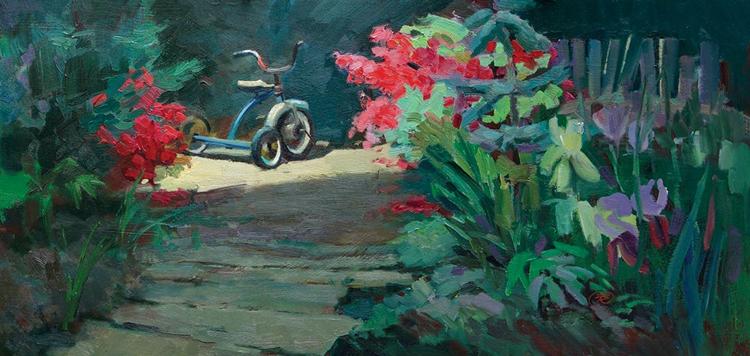 Webster Arts invites the public to take in the 13th annual Paint Webster plein air paint-out on Saturday, May 11.
The event encourages artists of all ages and skill levels to capture on canvas the outdoor spaces of the Webster Groves community. Up to 100 artists are expected to participate.
"We love being able to offer this event because it encourages every level of artist, and because we get to celebrate the lovely Webster Groves," said Jahna Kahrhoff, president of Webster Arts.
Artists have hundreds of locations within Webster Groves to set up their easels, and return their finished works by 3:30 p.m. Works will be collected at the Webster Arts Center, Schultz Hall and Eden Seminary for jury review.
Artists are competing for more than $2,000 in awards and prizes. A free public reception will be hosted at the Webster Arts Center, 483 E. Lockwood Ave., from 4:30-6:30 p.m. Collectors will have a rare opportunity to see the artists present their works, and to purchase them directly from the artists.
The works will hang in the center gallery until June 14.