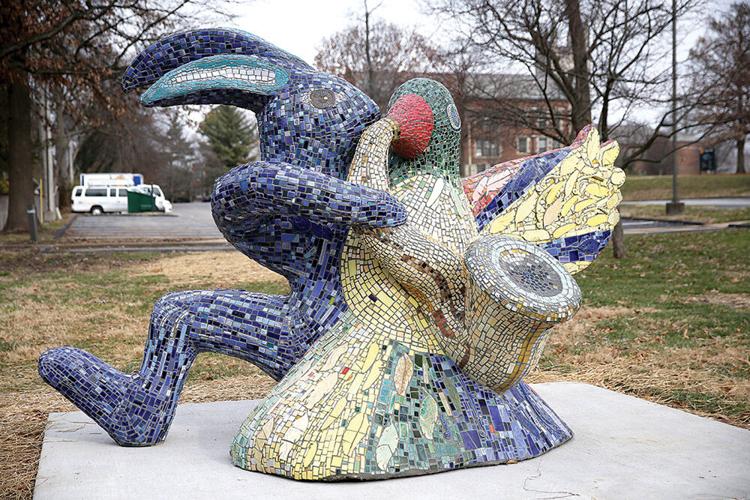 Two outdoor sculptures — "Earth Rabbit" and "After Hours" — have found new homes in Webster Groves. 
The two pieces by artist Catharine Magel are on a three-year loan to the city from Great Streets Natural Bridge Community Development Corporation. "Earth Rabbit," a 12-foot sculpture, rests on a large concrete pad at the city's recreation complex, on a median in front of the aquatic center. "After Hours" focuses on the role of jazz in the civil rights movement. The piece is now located on Webster University property on West Lockwood Avenue.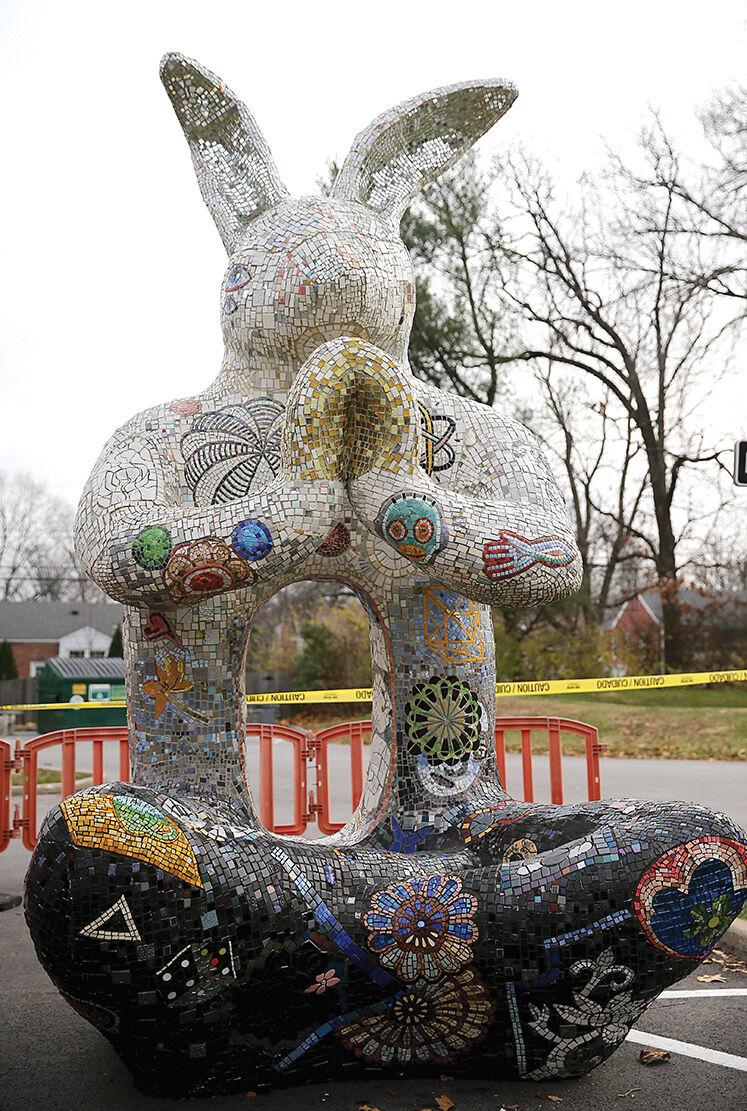 The city paid the cost of shipping, handling and set up of the sculptures, which was about $500,  according to Webster Groves Mayor Gerry Welch. Both pieces were once located in Grand Center, but most recently have been kept in storage on the campus of the University of Missouri-St.Louis. They arrived in Webster on Thursday, Dec. 10.