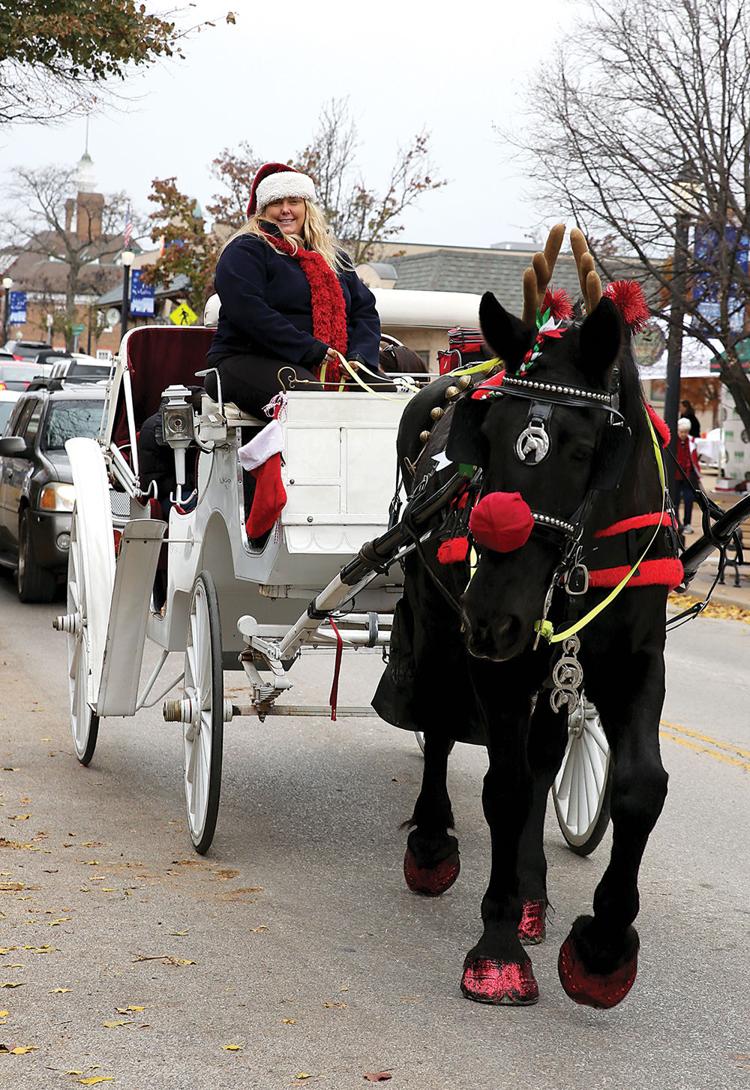 Kick off the holiday season with a full day of magic and excitement at the 34th annual Old Webster Holiday Open House on Sunday, Nov. 10, from 10 a.m. to 4 p.m.
Trolleys and horse-drawn carriages will be available to move visitors around historic downtown Old Webster free of charge. Santa will be on hand as well. The Statesmen Singers will once again serenade guests with holiday songs. The U.S. Marines will be back this year accepting unwrapped gifts for their Toys for Tots campaign.
Santa will be stationed at three locations throughout the day: Firenza Pizza & Ziggy's Frozen Treats from 10:30 a.m. to noon; FroYo Premium Frozen Yogurt from 12:30 to 2 p.m.; and The Hub Bicycle Company from 2:30 to 4 p.m.
The Statesmen Singers will be in front of The Webster Groves Bookstore from 12:15 to 1:15 p.m. and behind the information booth on West Lockwood Avenue from 1:45 to 2:45 p.m.
The Webster Groves Historical Society's Christmas Market will feature more than 60 hand-picked vendors displaying their wares at Rolling Ridge Nursery, 50 N. Gore Ave.
Students from Thrive, Webster Groves High School's student business incubator, will be set up along North Gore Avenue, by the railroad tracks, to share their business ideas with open house visitors.
Thirty-seven sponsoring businesses and organizations will be decked in their holiday best and offer specials, samples and activities sure to get shoppers into the holiday spirit. Grab an activity map from one of them or at the information booth on Lockwood.
The annual Holiday Open House is sponsored by the Old Webster Trade Association and the Old Webster Business District.