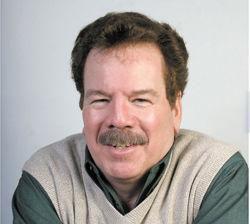 Somebody needs to tell Gov. Mike Parson to put his helmet back on. Our good old boy from Bolivar, Missouri, has obviously been taking some pretty good hits to the noggin' lately.
He signed the legislature's bill giving the state's "Easy Riders" freedom to not wear their motorcycle helmets. This had to be met with cheers by the boys down at Doc's Harley-Davidson in Kirkwood, but brain injury experts in the state are not whooping it up at all.
The Brain Injury Association of Missouri predicts more deaths and disabling injuries on state roads thanks to Parson's action. Brain Injury Association Director Maureen Cunningham says taxpayers also will be on the hook for a lot of hospital stays by injured motorcyclists without insurance.
Does the Boy from Bolivar make a bit of sense these days?
He doesn't want the dang helmets. He doesn't want a "dang mask" for a 100-year pandemic. He doesn't want schools to choose the dang distance learning in this 100-year health crisis. And, he doesn't want health care expansion in the middle of this pandemonium.
Three cheers for Webster Groves and Kirkwood schools. They have wisely chosen virtual learning and not to open the doors this fall — at least for the first nine weeks of school. They are defying Parson's insistence that kids "got to get back in school" and deal with the consequences.
Parson said that "if they do get COVID, which they will ... they're going to go home and they're going to get over it." Parson is a "Mini-Me" in the Age of Trump, echoing his mentor of Mar-a-Lago golf course action at every turn.
It may be true that younger people can bounce back from COVID-19 better than their elders, but there is new evidence that kids can suffer long-term damage from a bout with COVID-19. And what about those elders?
A lot of teachers are age 40, 50, 60 and up. Are teachers' lives not so important? How do you keep schools functioning without teachers as youngsters come to class sick and contagious ... and with infections spiking in this state?
The Boy from Bolivar is close enough to Tulsa, Oklahoma, that he should have heard about Herman Cain. The elder Godfather's Pizza magnate was among the Trump team members who contracted COVID-19 at the Tulsa pep rally in July. Cain succumbed to the illness.
Parson is also close enough to Oklahoma that he may have heard the cries of the special education teacher from Tulsa. The 60-year-old teacher said she fears that she signed her own "death warrant" when she voted for Trump in 2016.
Teacher Nancy Shively said she is tired of being lectured that kids need to be in school. She said teachers know this, but that school openings need to be done safely, and incompetent political leadership has made that impossible.
Missouri Auditor Nicole Galloway, who won the Democratic nominee in Tuesday's primary and will now run against Parson for the state's top spot in November, said it would be wise for Trump, Parson and Education Secretary Betsy DeVoss to stop criticizing and lecturing teachers about classroom safety.
"Parson admitted that he's okay with your kids getting the deadly disease when he sends them back to school," said Galloway. "Does he not realize multiple American kids have died after being infected?"
For my money — especially my health care dollars — I am inclined to listen to our local Oakland Ursuline Academy grad, Galloway, over the Boy from Bolivar. Hey, and I hear she wears a helmet — and a dang mask.