Cox, William R. (Randy), 64, passed away Monday, July 1, 2019 peacefully at home in Rock Hill, Missouri. Born November 15, 1954, the son of Ralph and Nina Cox., a lifelong resident of St. Louis.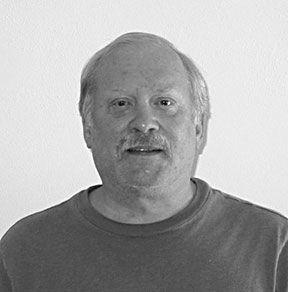 He leaves his sister Judith Cox Delgado, (James Delgado), sister Sherry Cox, brother Larry Cox, (Brenda Hootselle Cox), niece Nicki Delgado Hamrah, (Hamid Hamrah), niece Jaime Delgado Simons, (Justin Simons), and nephew Anthony Delgado, (Margie Morrison Delgado.)
In his youth he graduated from the Maritime Academy and spent many years working barges up and down the Mississippi, Ohio and other rivers. The work was challenging and dangerous but he always said the food was outstanding. Most of his work life he spent painting houses. He took classes on the art of neon tube bending.
Randy did venture out occasionally to places like California, Oregon, Texas and Florida, but he always managed to find his way back home to St. Louis.
An avid fisherman, he loved the many lakes, rivers and streams that Missouri had to offer. From Lake Taneycomo to the Current River, he loved the challenge of fishing. Whether a trout or smallmouth bass, he didn't care. It was always the challenge that drew him to the water.
Celebration of Life will be held Monday August 26th at Larson Park in Webster Groves, 5:30-dark.