Sharp, Lorraine Renee (nee Chott), died Wednesday, Jan. 2, 2019, after fighting cancer for 11 years.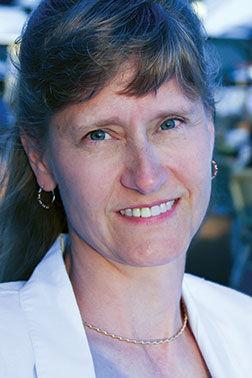 Beloved child of God, darling wife of David Clyde Sharp for 35 years; loving mother of Steven David (Crystal) Sharp, Julie Renee (Jeremy) Brown, and Rebekah Katherine Sharp; proud grandmother of Amy Renee Sharp; dear daughter of Billie (nee Roberts) and the late Russell Chott and stepdaughter of Edwin "Bud" Berger; dear sister of Catherine, Deborah, Melinda, and Russell; sister-in-law, aunt, dedicated horn player, instrumental educator and friend to many.
Through reading the Billy Graham book "Angels," Lorraine believed that an angel would escort her after dying to her Lord Jesus Christ (Luke 16:22). A large candle was burning in her room on the night of Jan. 2. It suddenly flared up, spilling wax and requiring immediate attention to blow it out. When her family turned back to Lorraine, she was gone, answering her prayer that her family would somehow see the angel when it came. This occurred approximately two-and-half hours after she excitedly saw her first grandchild on a video call, a namesake Amy Renee, daughter of Steven and Crystal Sharp. Lorraine was pronounced dead just after midnight, early on Jan. 3, 2019. Soli Deo gloria.
Funeral: Saturday, Jan. 12, 10 a.m. at Christ the King Church, 240 W. Glendale Road, Webster Groves, MO, 63119. Interment Bellefontaine Cemetery near the gravesite of the Jules Vallé family with whom she shared common Vallé ancestors.
Donations to St. Louis Civic Orchestra. Visitation at Bopp Chapel, 10610 Manchester Road, Kirkwood, Friday, Jan. 11, 4 to 8 p.m. www.boppchapel.com