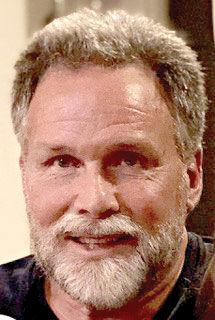 Keane, Scott A. passed away in his sleep from a heart attack this last week. 
Scott was the son of the late Gale and Margaret Keane. He is survived by his three children, daughter Jessica Bork (Doug) and their children, Anna, Avery and Zander; daughter Lauren Margaret Keane and son Ryan Sullivan Keane. He so loved his children and grandchildren. He is also survived by his brother Dennis Keane (Kathy) and sister Lynn Margaret McGraw (Michael).  
Scott was a terrific uncle, cousin and friend to many, especially Barb DePalma, who did so much for him in these last years. He will be deeply missed.
Scott was a 1969 graduate of Kirkwood High School and received his B.S. in business administration at Southeast Missouri State University. He loved music and dancing and all who knew him loved his sense of humor and his ability to remember and tell a good joke (or a million if you had the time).
There will be a private Mass for immediate family only, but there will be a celebration of his life for those who loved him at Crusoe's Restaurant/McKeane's Pub, 3152 Osceola St. 63111 (a place he called his "Cheers"), on Saturday, Dec. 8, from 11 a.m. to 1 p.m.