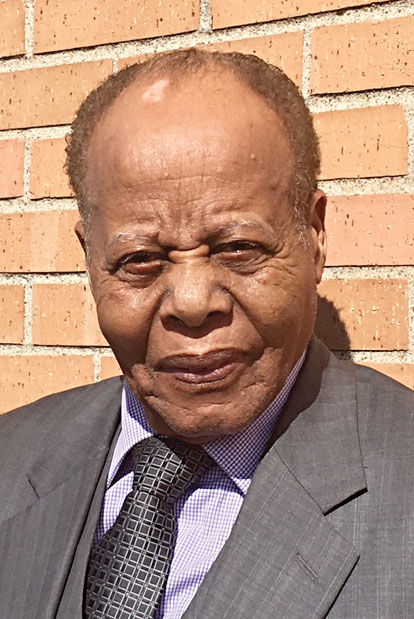 Curry, Robert. "Coach" Robert Curry ascended to Paradise from his home on Thursday, Oct. 18, 2018. He had been a resident of Kirkwood, Missouri, for over 48 years.
Robert was born Dec. 3, 1926, in Wynnewood, Oklahoma. He graduated from Pittsburg State Teachers College in Pittsburg, Kansas, where he met his wife, Catherine Neal. They married in June 1955 and were lifelong educators.
Robert taught and coached in the St. Louis city, Kirkwood and Parkway school districts and retired from Kirkwood in 1994. He coached football, boys and girls basketball, and golf. Coach Curry was beloved by many students and players because of his encouraging ways and inspiring teaching and coaching style. He continued to volunteer coach at Kirkwood High School through last year.
Robert became a committed Christian in his later years and was an active member of Christ Community Temple in St. Louis for over two decades. He also served on the deacon board for over 10 years.
Robert enjoyed spending time with family, golfing, barbecuing, baking and attending activities of his grandchildren and other young people.
Robert leaves to celebrate his life and miss his physical presence his four children, Gretchen Curry, Reates Curry (Alec Gallimore), Keenan (Deirdra) Curry and Jennifer (Adrian) Duncombe, and 10 grandchildren. Robert's wife, Catherine Curry, and one grandson, Cameron Michael Curry, preceded him in death.
A visitation will be held on Friday, Oct. 26, at Kirkwood Baptist Church, 211 N. Woodlawn, 63122, from 4 to 7 p.m. His home-going celebration will be held on Saturday, Oct. 27, starting at 10 a.m., at Christ Community Temple, 3500 Norwood Ave., 63115. There will be a short viewing before the service at 9 a.m. Luncheon at Kirkwood High School gym, 2 to 5 p.m. Open to the community.
In lieu of flowers, please consider a donation to the Coach Robert & Catherine Curry Memorial Scholarship Fund. Go to KirkwoodFoundation.org and click the online donation link in the first paragraph.